Ramis: «When you get to these types of matches there are only two endings, laugh or cry»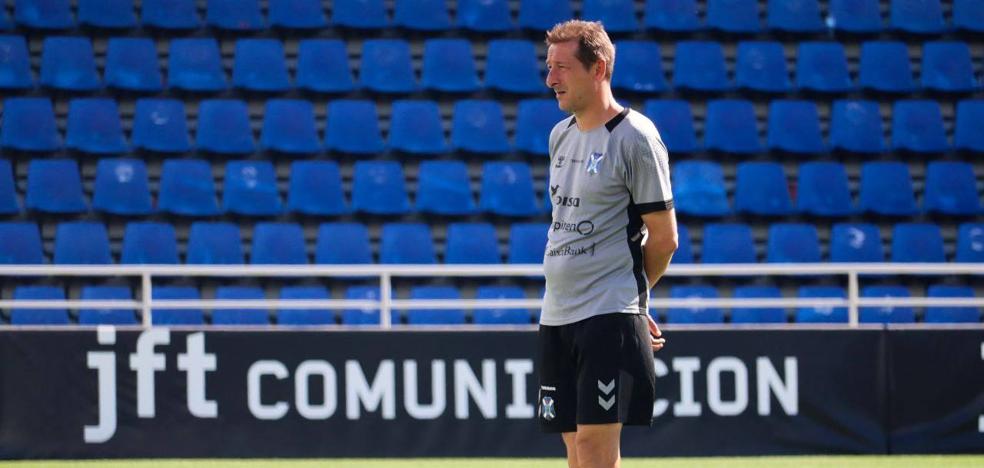 canary derby
The CD Tenerife coach analyzes the Canarian derby this Wednesday (8:00 p.m.) at the Heliodoro Rodríguez López against a UD Las Palmas team that arrives flying
Ramis has it clear. The technician of
C.D. Tenerife He is aware that his team will have to know how to handle their weapons and compete better than in the two derbies of the domestic season, where they fell against Las Palmas (2-1 and 0-1).
The end, laugh or cry. There's no more.
"We are calm.
The nerves belong to each. I see the players well, we work what needs to be worked on and we are looking forward to Wednesday's game", commented the Tenerife coach in the press room.
"There are many keys.
You have to be constant throughout the tie, get it right, take advantage of your moments. The emotional comes to all of us because of what surrounds these matches, it's the beautiful thing", continued the blue and white coach.
There is no fear in the locker room of the Tenerife team. «
We are prepared. We have worked and dreamed to reach a moment like this, the least important thing is the hours to prepare it, everything is settled, "Ramis warned.
About UD Las Palmas and what happened before, he continued with
the Garcia Pimienta line. "The rival is who he is. This is a totally different scenario, all rivals would have been just as difficult.
We have the same chances as the rest of the playoff teams", said. «The door of the League is closed,
including the two derbies of the season. There are 180 minutes of competition,
they will only be alike in that there will be two teams on the field and a ball," he added.
The clash at the Heliodoro Rodríguez López, capital. «
The most important is the home game because it is the first. Emotions have to be adjusted, there is no one game more important than the other. The most important is always the most immediate", analyzed the coach.
«When you get to these types of games there are only two endings: either you laugh or you cry. We are ready for the challenge and
let it be our hobby that you enjoy», concluded Ramis, who hopes that his family will not cry again.