Ramírez: «We reject 25 million euros for Moleiro»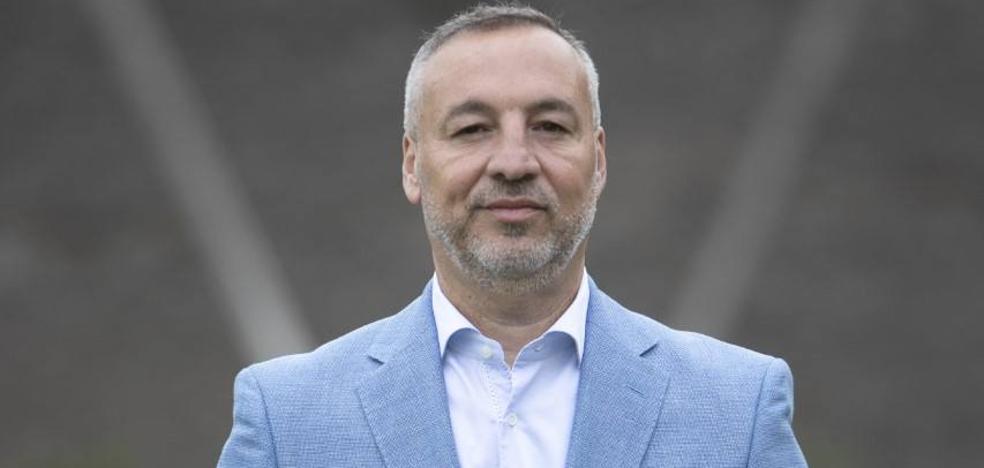 football - second division
The president of UD Las Palmas takes stock of the squad after the closing of the market and of the season he expects
Miguel Ángel Ramírez spoke loud and clear after the conclusion of the transfer market and analyzed the UD squad to fight to be at the top of the table. Satisfied with what he has achieved, he now wants his fans to continue smiling and wasting hope.
«
quite satisfied. Things have turned out as planned. All the players that we wanted to leave have done so without trauma, and the players that we thought were necessary to improve the squad have come. It was not easy.
It was an ambitious challenge to improve on last year. It was about improving what was there. The behavior of all the players has been wonderful, "said President Ramírez in the microphones of the club's official radio.
"It has been difficult for all the teams.
We had to fix a gap of four million euros. In the end we were able to register all the players. When we signed Sandro we didn't have the money. With the work we have been doing, everything has been resolved. We have 800 or 900 euros left over from the total balance of the workforce. Today football does not allow you to borrow beyond your means.
Viera came to tell me that the salary was lowered so that we could sign up and enroll. I told him it was not necessary, "said the boss of the Gran Canaria entity.
«We lost publicity, the public... Thanks to the remnants we were able to get ahead.
Before the pandemic we had 9 or 10 million euros and then we were left without a penny", he analyzed about the situation before and after the coronavirus.
«There is a reality and a virtual one. There are those who invent and misinform.
We have seen interest in valleysCoco, Curbelo, Cardona, Enzo and Moleiro. They have all stayed. The only reality is that no one has left here », she explained, while denying that Marcelo was a reality.
«We have seen interest in Valles, Coco, Curbelo, Sergi Cardona, Loiodice and Moleiro»

"We are one of the most important teams in the Second Division.
I have thrown back an offer of 25 million euros for Moleiro. There have been many footballers who have wanted to come to UD, some from the First Division. It is true that there were conversations with many players. It is not true that we wanted to sign Marcelo », he continued.
About Vitolo, still not released on his return to the club, he requested caution.
«I ask for patience with Vitolo. It is now what you need. In your case there are many circumstances. But calmly we will see him again in the field doing mischief with his friend Jonathan Viera. The club is investing a lot in his health, doing everything on our part so that he can once again delight us with his football," he declared.
The sale of Pedri, more oxygen

«I have the obligation to enter one and a half million euros for the sale of players. Right now I have that figure in the negative, but
when Pedri reaches 50 games we will enter more than that amountthat's why I have no obligation to sell any footballer, "he said about the club's economic situation.
As for the
signing of sandro, recognized that it was a prize for the fans. «
The incorporation of Sandro we do it before the response of our fans. If we had stayed at 12,000 subscribers with what we had done, it would be enough, but given the affection of the people we have to give everything and that is what we have done, "he said.
"Pablo Rodriguez was made, came out of our quarry. He is a good footballer who has achieved promotion in Italy.
There was an agreement but the hostile representatives for UD Las Palmas will not be able to do business with the entityThat's why he didn't come back. We have our principles », he clarified about the possibility of incorporating Pablo, a Lecce player from the Italian Serie A.
"We hope that one day the Gran Canaria Stadium will belong to UD," he added. «One of the projects that we will tackle during this season is
the preparation of a women's teamIt is something that we will study, "insisted the yellow president.