Ramírez: «We are exceeded by 4,500,000 euros, but it is a problem solved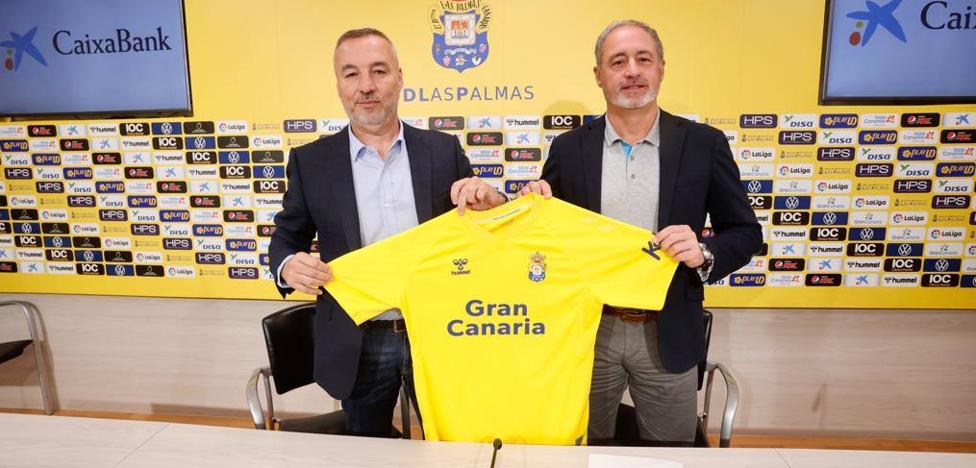 The president of the UD reveals that with the sponsorship contracts this deficit is solved
The president of UD Las Palmas, Miguel Ángel Ramírez, said today that the club «
is exceeded «by 4,500,000 euros Regarding the financial adjustments to be able to register all the players, although it is a "solved problem" due to the sponsorship contracts that, once they are included, will solve this deficit.
Regarding ups and downs, the leader showed himself «
sure"That in the three remaining weeks of the summer market »the players who have to leave come out and those who have to enter come in«.
"I'm happy with the squad we have, but we need a good striker. And the one we want is now in First. We have to wait and when the transfer period closes, I do hope that we are completely satisfied with the squad, he added.
In addition, he announced that the
16,000 subscriberssomething that thanks and now urges the players "to give what they have to give on the field."
"We respect all the rivals, but we have to focus on ourselves. If we put people in the stadium and do our job, we will be safe at the top, going step by step," he pondered.
Questioned by Kirian, now undergoing treatment for the cancer he is suffering from, he announced that in next Saturday's game against Zaragoza "there will be some special action" to encourage him.
Ramírez made these statements at the presentation ceremony of the club's new agreement with the Insular Sports Institute for which he will receive a
economic amount for wearing the 'Gran Canaria' brand in the games played at home.
"Now that they are trying to make the island the World Cup host, we understood that it was time to step forward and value the Cabildo's alliance with UD and we appreciate their sensitivity," he said.
For his part, the Minister of Sports, Francisco Castellano, stated that this pact represents "the opportunity to continue growing" between both entities.
The amount amounts to
€500,000 per season"which will help to make signings" as specified by Ramírez.