Rahm: "I keep a journal because I take mental work very seriously"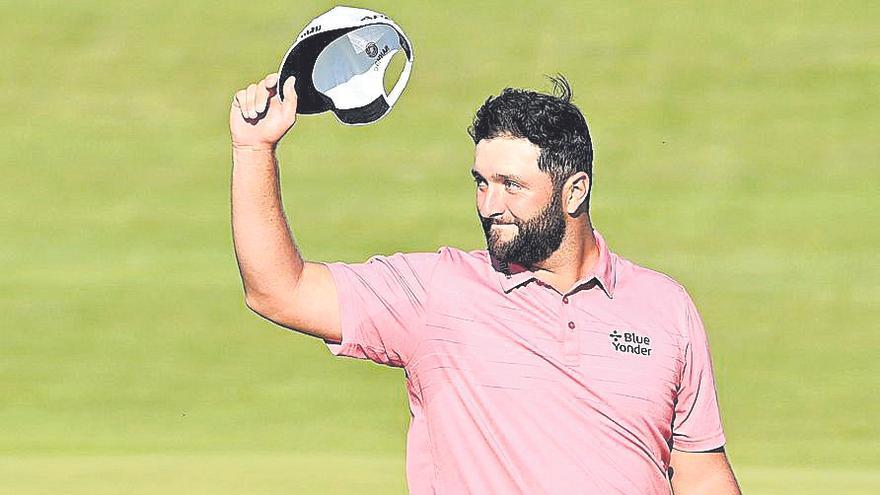 The Spanish Jon rahm, number one in world golf, reveals intimate aspects of his life, like he writes a journal as therapy, in a documentary from the series 'The Jump' (the jump) that the manufacturer of golf equipment 'Callaway' broadcasts through its channel in Youtube.
Referring to how he learned English, a language he now speaks in an almost native way, Rahm says: "I did not learn to speak English by listening to the music of Kendrick Lamar (rapper). But that's how I started. Hip hop helped; I was trying to memorize their letters to speed up my learning process".
He also reveals a story that his father "always remembers": 'I left him at the airport and I didn't know if he was traveling to Moscow, Scottsdale, Washington ... I don't know.' "And that's how my college career started," he continues.
He also says that he met his wife in college. "She was not interested in athletes. And she thought I was one of the worst on the team. It took her a while to realize that the truth is that I was one of the best players in the country. She always loved me for being who I am." , it states.
It also highlights that takes "mental work very seriously". "It is one of the keys to my consistency. I write a journal because it makes me meditate deeply and it is extremely therapeutic. When I write I notice that everything just comes out," he confesses.
Your family life is very important: "Having my wife, Kelly, and being a father has made me a better player. I can be very angry about a bad day of golf, but coming home and seeing little Kepa makes me think: 'You are a father; forget'".
Rahm claims that he chose to "give happiness." "I am also very intense, but I am a happy person," he continues.. "I am extremely happy with what I have achieved, but this has not ended here," he says.
'The Jump' features Rahm as the player who "has accomplished almost everything a golfer can dream of after leaving Arizona State (university) as a two-time winner of the Ben Hogan Award (for best amateur player in the world). "
"Six titles on the PGA Tour, seven victories on the European Tour, for which he has been Player of the Year, world number one and a new role as father. All he lacked was a title in a 'major'," he adds about Rahm, who did it this season by winning the US Open.