Raffaella Carrá's songs will become an international musical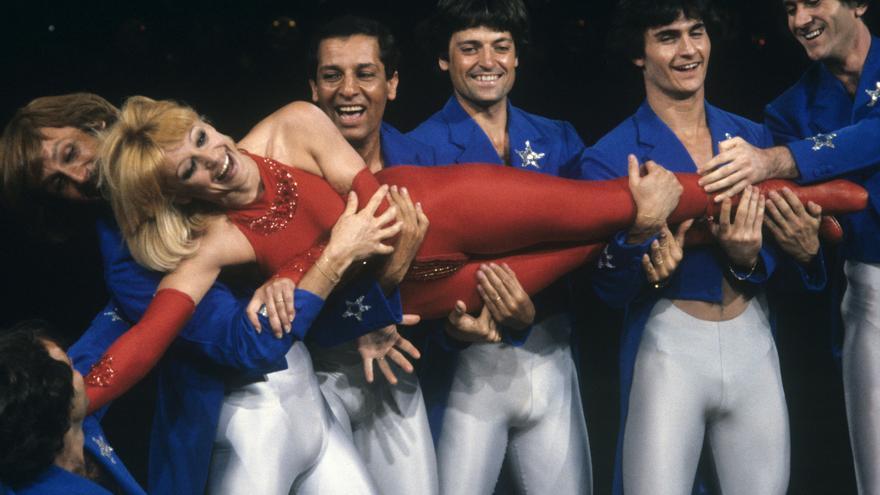 The songs of the icon music italian Raffaella Carrà will become musical thanks to an agreement reached to adapt the film to theaters 'Explode Explode' ('Ballo Ballo', 2020), a show that will premiere simultaneously in several countries next year.
Two weeks after the death of Raffaella Carrá, the production companies of the work have reported this Monday of the creation of this international pan-European project, which involves the participation of Italian, Spanish and Dutch production companies (Tornasol SL, Sunset Ent SL, Mas, Dreamcatcher BV).
"It is a great honor and a great responsibility to bring the work of Raffaella Carrà to stages around the worldWe want it to be a way of overcoming the sadness over Carrà's death and paying tribute to him ", the Italian producer Valeria Arzenton said in a statement.
The musical is inspired by the film produced in 2020 by the Spanish-Uruguayan film company "Tornasol", which tells a story of love, emancipation and social redemption set in the 70s, with the theme of the artist's music and songs .
The musical will be produced by Daniele Luppino (international musical producer) and by Arzenton, founder of one of the largest Italian concert and show companies.
"He was an icon, a myth, an inspiration for us and for many people in the world.. With her class and irony, she has transported the femininity and mentality of an entire country from an Italy intolerant of modernity and transversality, embodying the spirit of a free and determined woman who pursues her dreams ", added Arzenton.
The producers have also reported the opening of an international casting for the "selection of young talents" who will participate in the different editions and thus find "a protagonist capable of embodying the spirit of Raffaella".