Raffaella Carrà, a diva loved by all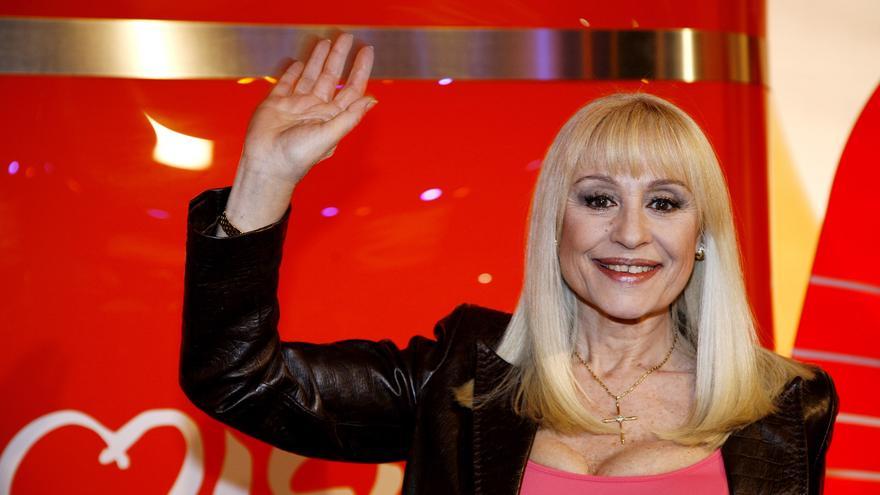 Raffaella Carrà, who died this Monday at the age of 78, was one of the most versatile artists in Italy and one of the most loved in Spain and Latin America for her career as an actress, dancer, television presenter and singer, whose catchy songs like 'Fiesta' conquered the whole planet.
Born as Raffaella Maria Roberta Peloni on June 18, 1943 in Bologna (northern Italy), in 2016 'la Carrà' announced excitedly in an Italian television program that she wanted to retire from the small screen to pass the witness on to new generations .
Explosive, cheeky and fun, the Italian diva who rocked her iconic blonde hair to the rhythm of songs like 'We have to come to the south', gay icon long before Madonna arrived -received the World Pride Award in 2017-, it became very popular with Spanish audiences in the 1970s, when it presented several television programs in Spain and Latin America with great success.
Precocious artist, She participated in a movie at the age of 9 and at 10 she moved to Rome, where she began taking classical dance classes.
He graduated in Interpretation at the Centro Experimental de Cinematografía in 1960 and five years later he traveled to Barcelona with the Giulio Bosetti theater company to participate in the Latin Prose Festival, with Diego Fabbri's play 'Il seduttore'.
At that time she was already well known in Italy for her appearances on television and in musicals. In this country he presented programs such as 'Io, Agata e Tu' and from 1983 on, the space that marked history, 'Pronto, Raffaella?'.
He conducted interviews and directed the entertainment show 'Domenica in', a revolution on the small screen, and more recently he had participated as a' coach 'in the Italian version of the program' La Voz '.
In Spain, in 1965 he shot the film 'The Knight of the Red Rose' and in 1968 he appeared in 'Comando del infierno', film that was number seventeen in his film career, although the world of celluloid was not where it shone the most.
He achieved fame in Spain and Latin America from 1976 after recording four programs for Spanish Television entitled 'La hora de …'.
From 1993 to 1994 he made the space 'At 8 with Rafaella' on TVE, which he made compatible with 'Hello, Raffaella', in which the game 'If it were' became especially popular, in which the guests of the program talked with the presenter.
He began to present from 1995 on Tele 5 the magazine program 'At home with Rafaella' and in the 2000s he returned to TVE to present the special program for the 2008 Eurovision Song Contest, 'Salvemos Eurovisión'.
Songs danced by several generations
Beyond his long career on the small screen, Carrà has been greatly admired and loved for its great songs, which they have conquered with their melodies and their dances, wild and shameless, to several generations.
'Party', 'In love everything is beginning','Rumore','Hot Hot' or 'Tuca, tuca' were some of his best-known songs, but his repertoire was very broad throughout his more than forty years on stage.
In 2018 he published a new album with Christmas songs, entitled 'Ogni volta che è Natale' and in which he included some such as 'Happy Christmas' by John Lennon, but adapted to the rhythm of a waltz, or the emotional 'Hallelujah' by Leonard Cohen sung with two sopranos.
A football fan, her club was Juventus and precisely the club has remembered her with a brief message 'Ciao Raffaella'.
In addition, he had a lot of appreciation and affection for the Argentine Diego Armando Maradona, soccer star who passed away in November 2020, whoand invited in one of his most famous television programs, 'Carrámba', spelled with a tilde to play with his surname.