Rafael Vidal, one of the survivors of the Spanair accident, creator of the cane of the king emeritus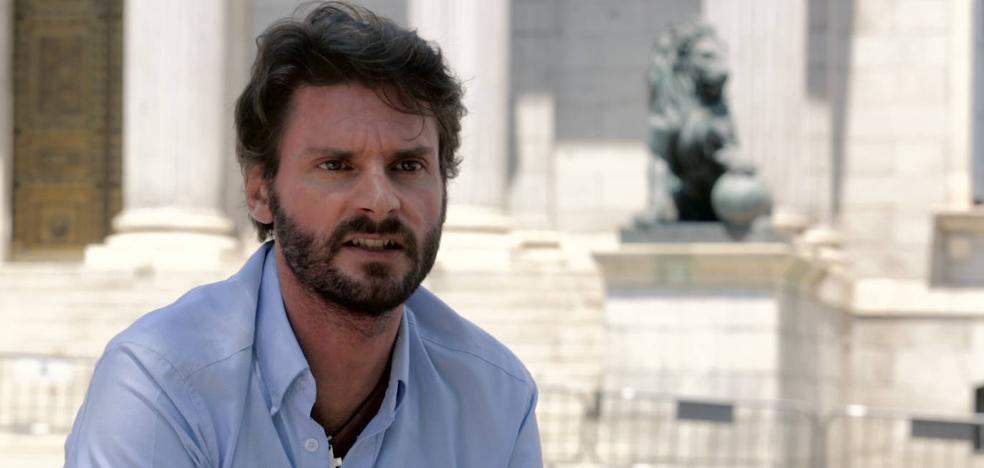 The man from Madrid decided to found Indesmed, the company that designed the support, years after the disaster in Barajas, in 2008
Rafael Vidal, a 45-year-old engineer from Madrid, is one of the survivors of the serious
Spanair flight JK5022 accident, in Barajas on August 20, 2008. The accident, which he still remembers perfectly, caused him to fracture his spine and other parts of his body. After multiple operations, 16 to be exact, and a long recovery, he realized the urgent social need: the f
registration of tools that make life easier for people with reduced mobility.
"I left the hospital with many fractures that eventually healed, but I had one in my tibia that wouldn't close.
I couldn't understand how someone who has to carry crutches for a while or for the rest of their lifeI had to endure this nightmare. After several weeks of reflection, I concluded that it was important to try to improve existing products on the market. All the products or aids that contribute to improving our quality of life", he informs on his company's website.
After the tragic experience, this engineer undertakes together with other specialists in bioengineering and medical devices,
Indesmeda project (now a company) whose objective was to solve the many inconveniences of users of crutches, canes or walkers, among others.
And he got it. One of Vidal's most ambitious projects through Idesmed, the carbon fiber crutch
weighing less than 200 grams whose ergonomic design serves to prevent tendonitis in the armis opening many of the newspapers in this country, because it is the crutch, according to reports
The Confidentialwhich King Juan Carlos I uses and which he wears in the last family photo, in Abu Dhabi, which is giving so much to talk about.
«The first time I saw him with the cane was getting off a plane on an official trip. I couldn't believe it, the King with one of the products! », Vidal tells the digital newspaper, surprised to see how many people talk about the aforementioned cane.
"If it is bent it is because its design is like that, it is precisely our patent, it serves to prevent tendonitis and improves support", adds the engineer.
King Juan Carlos with part of the royal family leaning on the aforementioned cane, this Easter. /

ep