Rafael Salmerón wins the National Children's and Youth Literature Award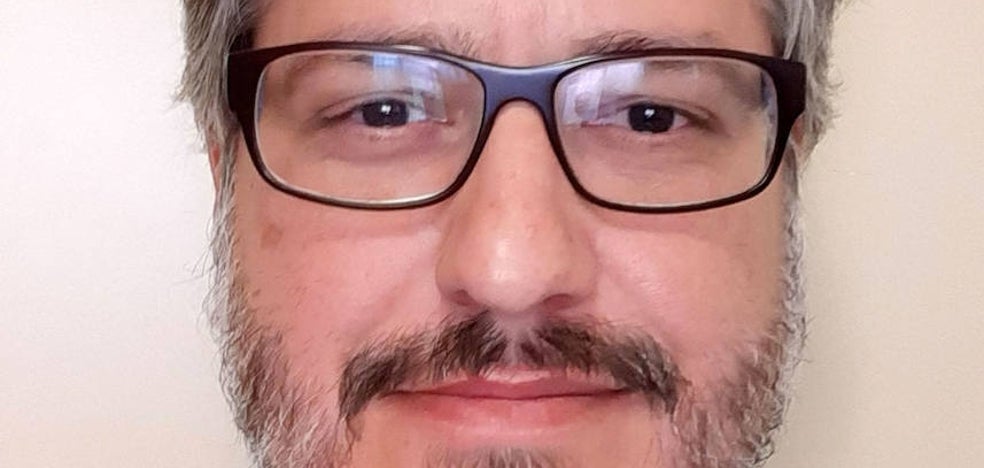 With 'The dry branch of the cherry tree', a story about the Hiroshima disaster that combines the current Japan with the one before the launch of the atomic bomb
'The dry branch of the cherry tree', a narrative set in the city of Hiroshima moments before the atomic bomb fell, has given its author, Rafael Salmerón López, the National Prize for Children's and Youth Literature, endowed with 20,000 euros and awarded annually by the Minister of Culture. The jury distinguishes this work "for its solid structure, its rich language and its careful style, with which it manages to envelop the reader until the end" Edited by Anaya, 'The dry branch of the cherry tree' has already won the Prize for Children's Literature and Juvenile of this seal in 2021.
"Without making concessions to drama, and with extraordinary documentation work, he recomposes the historical disaster of Hiroshima in contrast to today's Japan and opens the door to hope", the jury highlighted about "a narration with which the author builds a a close universe for young readers, to whom he manages to transmit a message of overcoming".
It tells how in Hiroshima, in the year 1945, Ichiro and Masuji play in the streets of the city moments before the atomic bomb fell. In today's Hiroshima, Sakura, a teenager with a deformity in her hand, survives the teasing of her classmates and family isolation, she thinks that her mother does not love her and her father, absorbed by work , you just see it. Aiko, a virtual friend, lives in another city and it is not easy for them to get to know each other. Her true wish is to become a manga artist, although she knows that will never happen. But Sakura's life takes a turn when she crosses paths with little Tetsuo and an elderly survivor of the Hiroshima bombing who keeps a big secret.
Rafael Salmerón was born in Madrid in 1972. He studied Educational Sciences and Illustration and Graphic Design. He began his journey in the world of children's and youth literature as an illustrator in 1994. Since 2001 he has written his own stories, "adventures, love, war, conflict, friendship, denunciation and, above all, hope" , according to its publishers.
He began as an author together with his mother, Concha López Narváez, with the series 'Beltrán el erizo'. It was the germ of more than 25 titles, among which are 'Tales and legends from the time of the pyramids', 'The fire of the shepherds', 'The silence of the murderer', 'Milú, a dog in disgrace', 'The puppet witch', 'The return of Dracula' or 'Don't look at me, shrew', for which he received the Lazarillo Prize for Literary Creation in 2017. In 2020 the author was included in the IBBY Honor List, the International Organization for Young People's Books
This award rewards a work by a Spanish author, written in any of the official languages ​​of the State and published in its first edition during the year prior to the ruling.