Rafael Benjumea: Spain has it all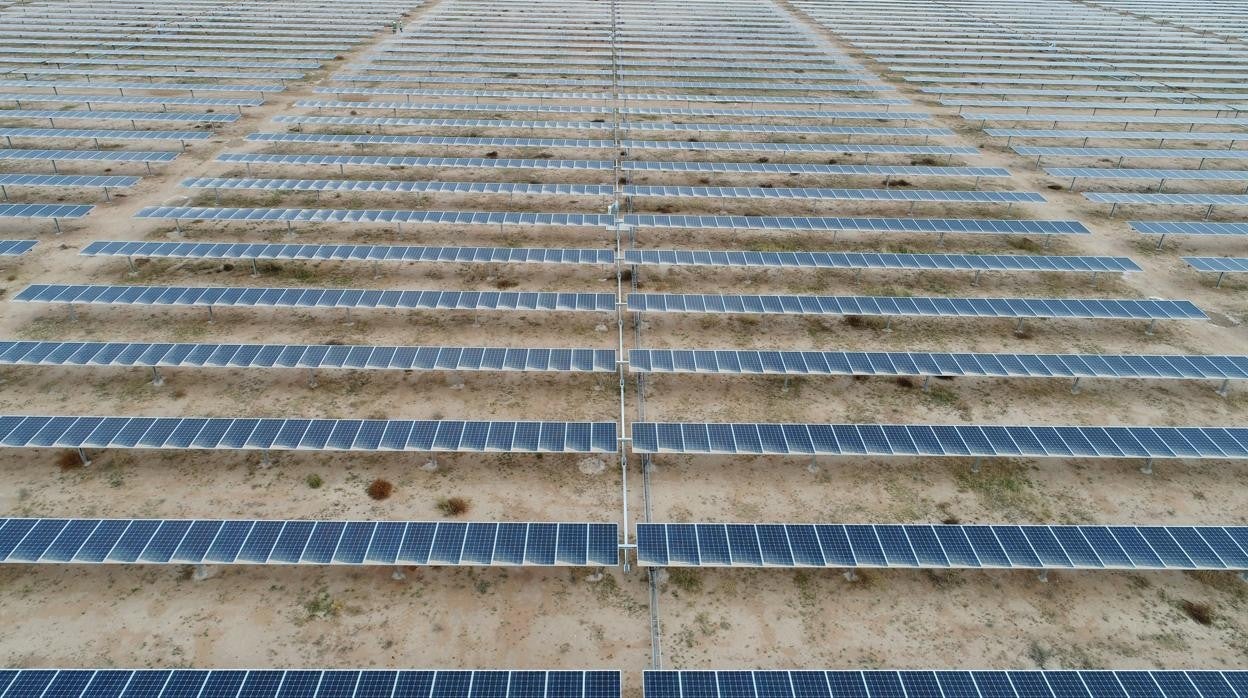 Updated:
Keep

Spain has everything to lead the ecological revolution promoted by the European Union as part of its economic recovery plan for the region. There are many factors to think that not only are we not going to miss this new train, but that we can become its locomotive.
We have sun and we have land, two advantages that give us competitiveness compared to other countries. More than 3,000 hours of sunshine per year and 2,300,000 hectares (Ha) of land classified as wasteland, according to the 2019 Statistical Yearbook of the Ministry of Agriculture, Fisheries and Food (MAPA). Of these, we would need less than 60,000 Ha. To meet the photovoltaic targets set out in the Energy and Climate Plan by 2030. We are, therefore, favored candidates to lead the ecological transition in Europe.
To these unmatched resources must be added the potential of our photovoltaic industry. A sector that has been a pioneer and that now has the opportunity to consolidate, after suffering the ups and downs of renewable development in our country. For this, it is important to support national production for the installation of solar capacity that must be installed until 2030, 29 GW according to the National Integrated Energy and Climate Plan 2021-2030 (PNIEC).
Spain has the historic opportunity to become an international hub. We have 32 manufacturers with national production capacity, 13 technology companies, 15 research centers and 15 universities with training or research activity in photovoltaics. In the 'Top 10' world of inverter manufacturers, there are two Spanish.
Faced with this opportunity we find unjustified opposition movements to photovoltaic development. Nobody wants to use all of our territory to be the solar panel of Europe, nor fill all our fields with plates, nor install plants in areas of high environmental value. It is about making a limited, orderly, sustainable and respectful use of the biodiversity of our territory.
Photovoltaics is a source of energy that in addition to being clean and combat climate change, favors our energy independence, which is around 73%. Too high a percentage for a country so abundant in solar resources and capable of generating energy without having to depend on third countries.
Plants in soil have a useful life of around 30 years, after which we work so that they are all reversible, that is, when the land they have occupied is dismantled, it is in better condition than before in terms of soil quality or biodiversity. And, to reach the 29 GW that establishes the PNIEC we would only need 0.15% of agricultural land, that, on the other hand, during that time, due to the change of use, it would improve its vegetal layer, providing greater biodiversity than an agricultural monoculture and contributing to a natural restoration.
The ecological transition requires large, medium and small facilities and communities. The solution is not only through our roofs, which are not enough for our ecological transition. There is no time to lose. Let's not stagnate our industry again. Let's not stop our fight to limit the increase in temperatures. Let's not miss the great opportunity to create wealth and employment. Better, let's all strive to do it with conscience and responsibility.
Rafael Benjumeais president of the Spanish Photovoltaic Union (UNEF)