Rafael Amargo's work will premiere this Saturday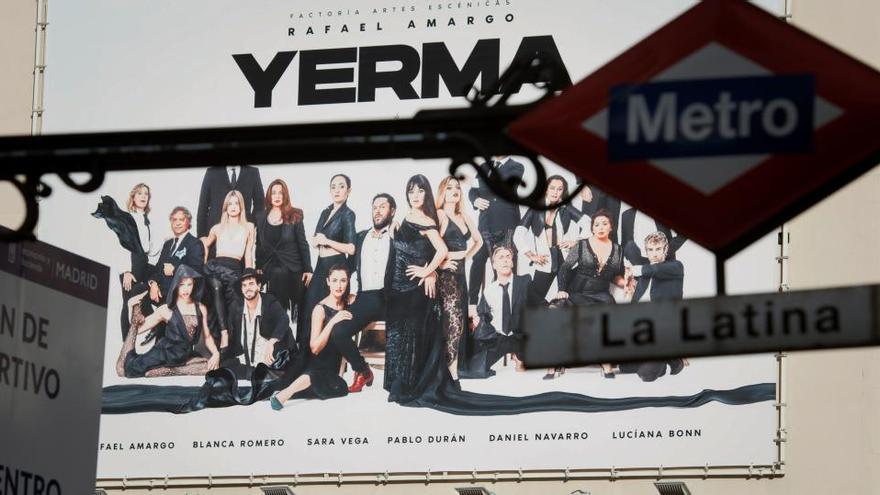 The premiere of the show 'Yerma', from dancer Rafael Amargo, has been postponed until this saturday, as sources from the Teatro de la Latina in Madrid have informed EFE.
The cancellation of the premiere has been agreed by the production company of the show 'Yerma' and the Teatro La Latina, which have also decided that the premiere will be held this Saturday at 6:00 p.m., according to a statement from the theater.
He has also announced that Rafael Amargo, accompanied by the entire 'Yerma' company and by his lawyer, Cándido Conde Pumpido, will offer a press conference this afternoon at 6:00 p.m. "Tickets purchased for the canceled show may be exchanged for tickets for another day or request a refund of the amount, which will be paid through the same channel through which the purchase was made ", adds the note.
'Yerma' should have premiered this Thursday but the Bitter Tuesday's arrest for his alleged involvement in an organization dedicated to drug trafficking prevented the celebration of the show.
Amargo was released this Thursday night after two days in detentionAs he left the Plaza Castilla courts, he assured that his intention was to celebrate the first of the planned functions today. "I have to be tomorrow at the premiere of my play", he affirmed in statements to the media.
However, and despite the fact that the dancer went to the theater this Friday to rehearse and prepare for the premiere, today's performance has been canceled and it will be tomorrow when the show opens.
The Granada dancer was arrested at the exit of a rehearsal at the theater and three other people were also arrested, including his wife, Luciana Bongianino, and producer Eduardo de los Santos.
In the search of his house, the police found 60 grams of methamphetamine, 20 grams of ketamine and 6,000 euros in cash, according to sources from the investigation.
After refusing to testify to the Police on Wednesday, this Thursday he was transferred to the Plaza de Castilla courts. The prosecutor requested provisional detention communicated without bail for the dancer and his wife, but at the last minute he was released by the head of the Court of Instruction number 17.
The judge imposed how Precautionary measures for the four detainees: the withdrawal of the passport, the prohibition to leave the national territory and the obligation to attend on the 1st and 15th of each month to the court.
The four will be investigated for a crime of drug trafficking and another of belonging to a criminal organization, according to legal sources, which recall that this criminal classification is initial and could vary as the corresponding investigation procedures are carried out within the framework of the judicial investigation. .