Rafa Nadal: "My body decided for me not to go to the Games"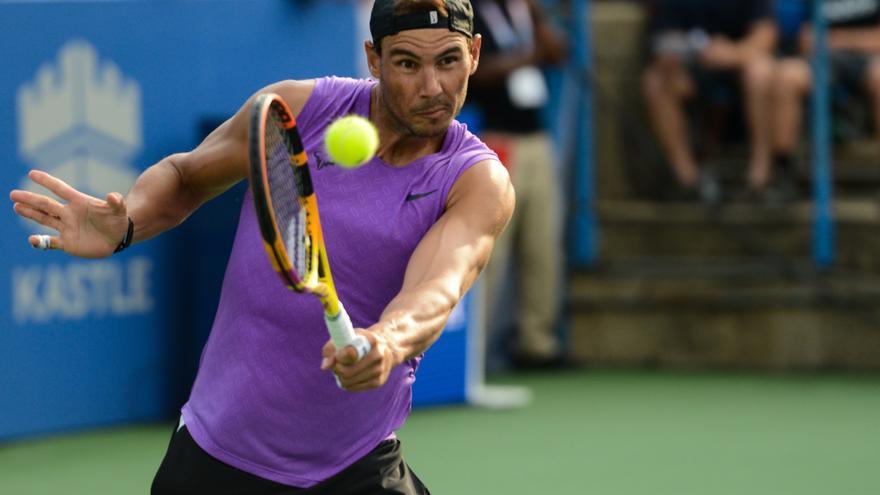 The Spanish tennis player Rafael Nadal He assured that it was his "body" that "decided" that he had to give up both Wimbledon and the Olympic Games, appointments that "never" would be lost without being healthy, alluding to a foot injury that he suffered after Roland Garros and that had him unemployed for almost a month.
"My body decided for me not to go to the Games. If I had a choice, I would never miss either Wimbledon or the Olympics, but I couldn't compete after the clay tour because I had some problems with my foot, so I didn't touch a racket in 20 days and it was a complete stoppage of 20. days, "Nadal said at a press conference before making his debut in the Washington tournament.
In this sense, the Spaniard believes that giving up Wimbledon "was the right decision"And now he focuses on the hard court tour prior to the US Open, which will begin in the capital tournament." Playing here allows me to be back on the circuit a week earlier than I usually do on this tour, "he said.
Also, asked by the Serbian Novak Djokovic and the possibility of winning the 'Grand Slam' this season, he had no doubts. "When you win three, you can win four, without a doubt. He has already completed 75 percent of the way and will also play on a hard court, which is probably his best surface, "he admitted.
For Nadal, what the Serbian has achieved this year "is something incredible", but also it will be "difficult" for him to win the US Open. There will be others who want to achieve the last 'big' of the season, but it is clear that he is one of the clear favorites, "he said.