Rafa Nadal, faced with the challenge of conquering Paris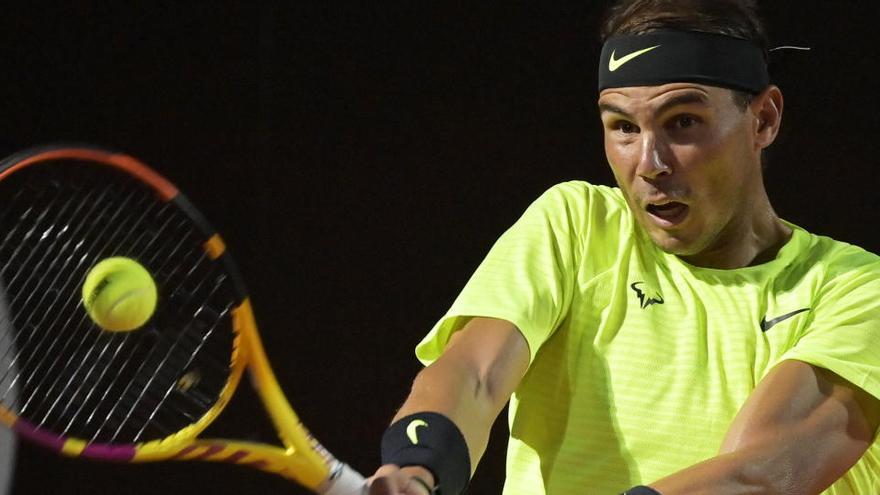 The Spanish tennis player Rafael Nadal will return to the slopes this Wednesday after his thirteenth conquest of Roland Garros and he will do it in the same city with which he keeps a special idyll, but in a tournament, the Paris Masters 1,000, what it has been elusive in his career.
The Balearic, who starts as the first seed due to the absence of the Serbian Novak Djokovic, took a break after his brilliant triumph in the Parisian 'big' and now he will return almost a month later to action and on a surface, the hard court covered, in which he suffers the most, and in a 1,000 Masters that he has not conquered.
The number two in the world has to his credit a total of 35 tournament titles in this category, but Paris-Bercy is not among them, as are Miami and Shanghai. However, in this Parisian appointment he only has one final disputed, precisely in his first participation, in 2007, with defeat against the Argentine David Nalbandián, and if he finally added this trophy, he would once again equal 'Nole' the record of 36 conquered.
Nadal, who retired last year before contesting his semi-final against Canadian Denis Shapovalov, has reached at least the quarters at Paris-Bercy and will begin his career against his compatriot Feliciano López, a player who is always dangerous on this type of surface and who has beaten him in four of his nine games, all in rapid, although they have not seen each other since 2015, with a victory for Toledo in three sets in Cincinnati (5-7 , 6-4, 7-6).
Also, if the 13-time champion in Roland Garros opens with triumph, will reach a symbolic 1,000 wins, something that only the Swiss currently boasts of active tennis players Roger Federer (1,242). The American Jimmy Connors (1,274) and the Czech Ivan Lendl (1,068) also reached that number.