Rafa Nadal – Alexei Popyrin, live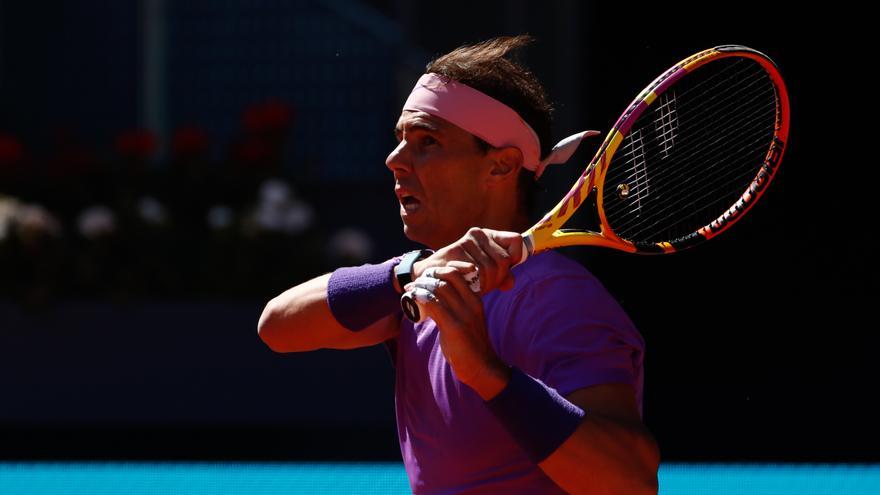 The Balearic tennis player Rafael Nadal the australian is measured Alexei popyrin in the knockout stages of Madrid Masters 1,000 after giving away a master class to Carlos Alcaraz, that surpassed by the high level of the first favorite fell by 6-1 and 6-2.
Alcaraz came of age on the Manolo Santana track, the main one, of the Caja Mágica, before his idol. A dream come true. But conditioned by the pressure and overcome by the story, with almost no time to enjoy. No option to trace his game or reveal his tennis. Seventy-six minutes lasted the duel.
Now, the one from Manacor seeks to overcome Popyrin, which surpassed the Italian Jannik Sinner, Fourteenth favorite by 7-6 (5) and 6-2 to reach the second round of the Mutua Madrid Open. The 21-year-old oceanic tennis player expanded his debut in the Caja Mágica by eliminating one of the best players of the moment. Sinner, who this year was a finalist in the Miami Masters 1000, surpassed by the Polish Hubert Hurkacz and who won the title in Melbourne, was unable to advance in the Madrid tournament.