Rafa Mora leaves the set of 'Save me' because of a comment by Nuria Marín about Kiko Rivera: "Have you been offended?"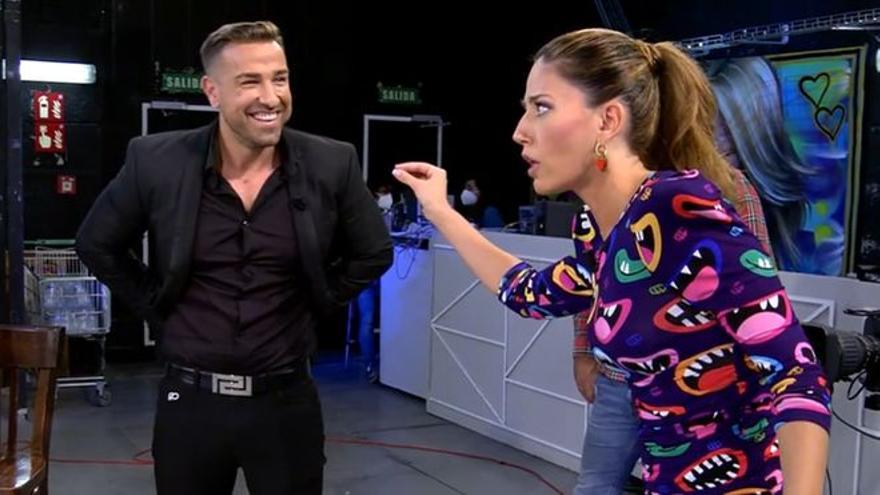 How could it be otherwise, the controversial interview of Kiko rivera has come this monday until 'Save me'. The staunch defender of the DJ has been Rafa Mora, who has left the set visibly offended by a joke by Nuria Marín, who this afternoon has taken over the reins of the program.
"Do you have a 5 or 10 euro bill in your pocket? Anyway, he comes down to answer you"The presenter told a reporter who was standing guard at Kiko's house. This simple comment has caused Rafa to get up from his chair. "How ugly, I'm going to have a snack", said the collaborator while leaving.
"Have you been offended, Rafa? It will be that I am not right, that he does not speak for money", Nuria has replied before the gathering, who has come out in defense of his friend: "Kiko Rivera has entered this set more than five times for free. He has given many minutes of glory to all of us for free." "Always out of interest," said Laura Fa.
Amid this atmosphere full of tension, Nuria has not hidden her anger at the exclusive of the son of the tonadillera: "You will understand that, on occasions, Professionals feel offended when we think that they take us for the watchman's whistle. It's the feeling I had today when I read the magazine. "
"Since I knew this exclusive was going to come out I was already pissed off, because I love Anabel. She has not sat here to speak ill of Kiko. If it gets positioned, now it would be lonelier than one ", recalled the host of 'Save me'.