Radiohead opens its file | Culture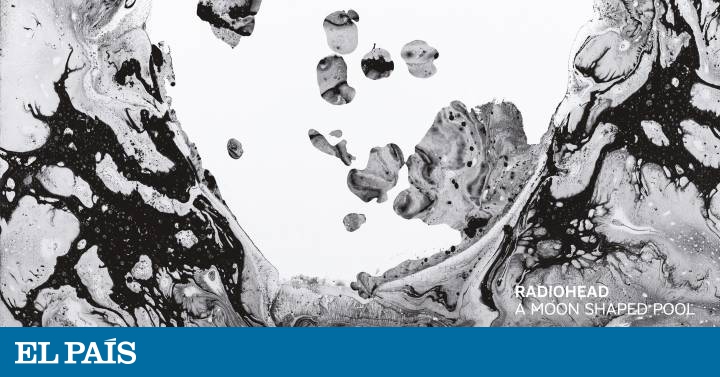 Radiohead faces the Internet algorithm and intends to build its own account of a career of more than three decades. The British band has taken their file and ordered their oddities. Your website is now a library of videos, records, t-shirts and other documents that, they say, will help your fans and other curious people find more easily that part of their work that is lost on the Web.
From January 20 to 24, Colin and Jonny Greenwood, Ed O'Brien, Philip Selway and Thom Yorke will take turns as librarians. One day each, the group members will select their favorite material from one or several albums. The first has been Colin Greenwood, and as he told in his Twitter account – there the band's musicians will explain his new work as curators – he has decided to highlight three pieces: a video of a 1995 MTV performance in which they perform Nobody does it better; another from a concert in May 1996; and another from a 1997 recital. The most loyal fans of the group will enjoy recordings of more than an hour and up to nine songs – "No ads," Greenwood warns, "and with that particular appeal of VHS videos. There is no room for HD, 3D and other audiovisual devices in this first selection.
Colin Greenwood, like the rest of his teammates, has highlighted this material among several of his albums that, in this particular library, are distinguished by a color guide at the top of the web. Clicking on each tone shows a wider selection of material that is not only heard, but also sold. Radiohead thus fights the story that search engines impose on its history and, incidentally, the band does business with t-shirts and record sales. It even gives the user the opportunity to order discontinued parts.
The bait is simple: on the web there are already several oddities of Radiohead that were not available until now in the digital services of streaming and download, including the premiere of the band in 1992, the EP Drill, with I Want None of This extracted from the 2005 compilation, Help !: A Day in the Life, and the remix EP TKOL RMX 8 from 2011.
Once they finish excercising content, the selection of the band and all the unpublished material will continue on the web. To complete "the experience" —publishing records is no longer enough— Radiohead offers the possibility of getting a membership card of this library, and promises not to market the data of the people who register. Thus starts this band their particular battle against the Internet but from the Internet.