Racism dirty Spanish football again: monkey cries against Akapo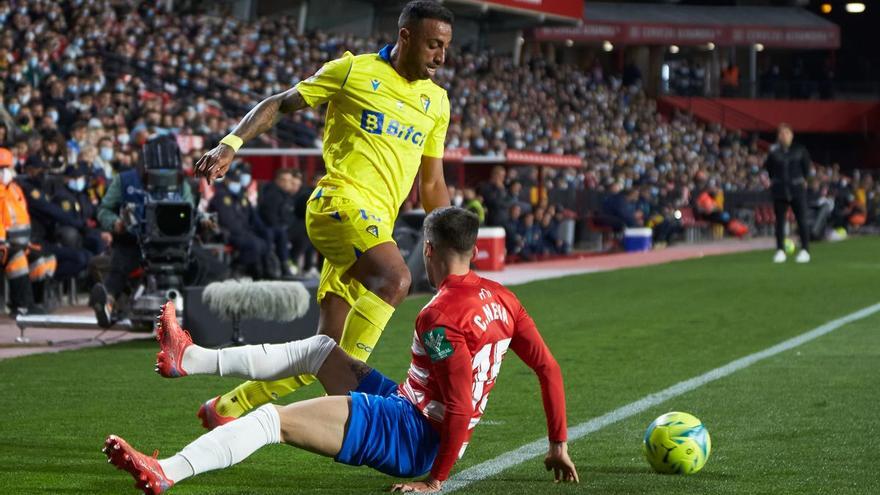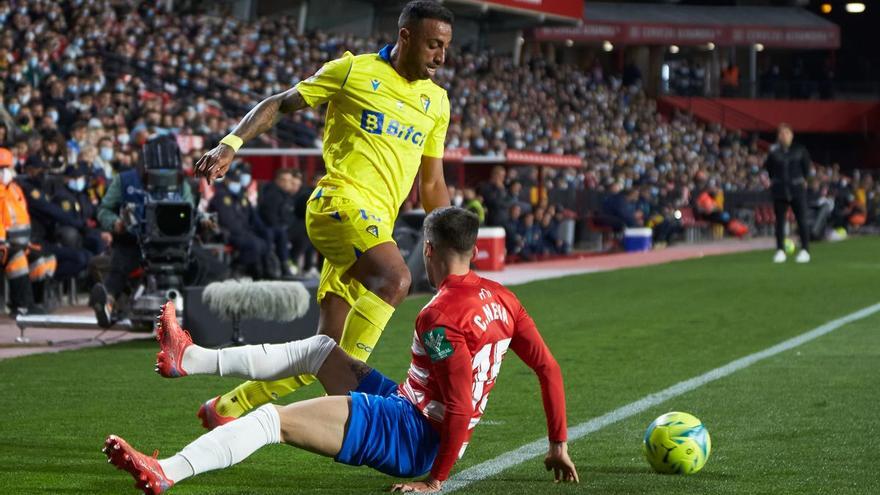 the scourge of racism has returned to make its appearance in Spanish football. Cadiz footballer Carlos Akapo was this Monday the last victim of the intolerance which, although a minority, is still present in sports stands and in society in general.
The winger born in Elche and international with Equatorial Guineacountry of origin of his father, suffered the racist contempt of a small group of Granada fans during the match that both teams played this Monday at the New Los Carmenesresolved goalless.
Akapo was substituted in the minute 59, leaving the field of play on the opposite side to that of the benches. As he walked around the field to sit next to his teammates, a small group of fans shouted sounds imitating a monkeyas reported by the footballer himself.
hunted by tv
The images captured by Goal Televisionthe channel that broadcast the game live, show how Akapo turns towards the stands after hearing the racist slurs. At that moment, one of those followers simulates with his arms the gestures of a monkey.
The footballer, without losing his composure at any time, reproaches the racist gesture, just like one of the grenada fans who is present in the first row of the stands.
The scene was not captured live by any member of the referee teamwho was aware of the events at the end of the match, through the Cádiz delegate, as reflected by the referee Sanchez Martinez in the minutes of the meeting.
"RACISM must eradicate it. It is unfortunate that today in 2022 there are acts like this on a football field. We must also set an example from the stands, I know they have been 4 asshole…to call them in some way, but we cannot give that example to the children and to all the people", denounced the footballer in his social networks after the clash.
rejection and condemnation
Demonstrations of rejection and condemnation of these events followed one another immediately, beginning with Granada itself, which in a statement reported that "it has started a research and will take the pertinent measures to sanction firmly these behaviors that do not represent the values ​​"of the club and its fans.
This Tuesday first thing in the morning The league has announced that "it will proceed to denounce before the delegate prosecutor of hate crimes of the Provincial Prosecutor of Granada" the racist insults suffered by Akapo.
"LaLiga has been, since last night, working to to locate to the fan who allegedly uttered the insults, together with Granada CF and the Security Coordinator of the Police", adds in its statement the body that presides over Javier Thebes.