Quoting for real income should be a goal, not an imposition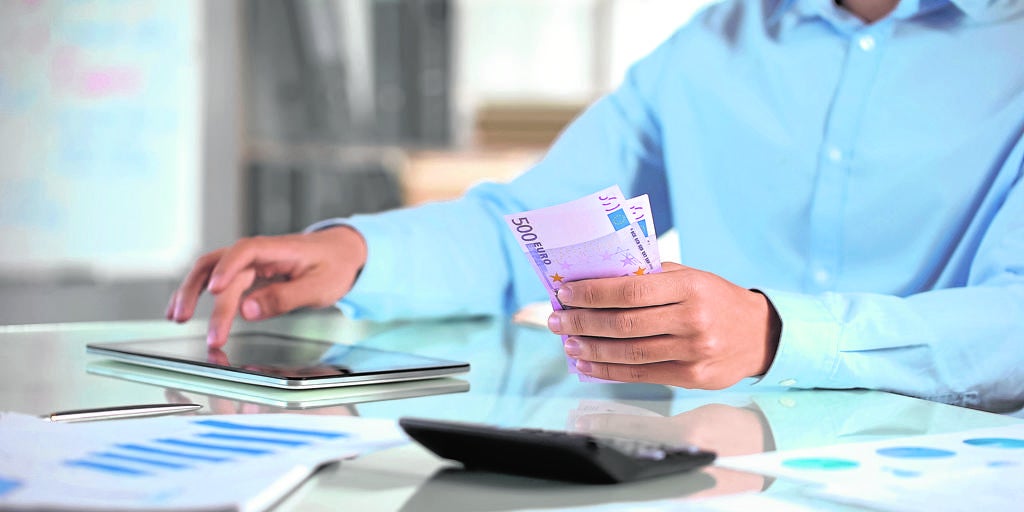 Updated:
save

I think that I should not have been well understood when some say that ATA opposes the self-employed to improve their contributions to Social Security and, therefore, increase their personal protection in the present and also in the future. ATA has been asking for action in this regard for years, but, as is the case in almost everything in life, sometimes the important thing is not what, but how and when. And about the "how" and "when" there are still many obscure points in the proposal that has been presented to us about a new contribution system for the self-employed.
The first thing I must say is that the real income contribution should be a goal, never an imposition. And the second thing to keep in mind is that it is a complex subject so things should not be said lightly. Especially if we don't want to regret it later.
To address this Comprehensive reform of the RETA, we must start from the reality of the collective, something that many do not seem to want to understand. In Spain there are 3.25 million self-employed workers of which the Treasury only knows the net returns of 1.5 million. As a first premise, it seems very difficult to apply a quota to the remaining 1.6 million self-employed workers (54%) of whom the Treasury does not know what their net returns are. I am referring to the self-employed collaborators who pay taxes within the family unit, to those who are in modules, to the corporate … In addition to the 195,000 workers who are in multiple activity, that is, they are listed in the RETA and in the General Scheme as salaried . And even more, the 200,000 new freelancers who sign up each year and whose net income is only known after a certain time has passed.
This reform could end up creating a totally unfair system Because there would be grievances between the quota paid by those who pay taxes by direct estimation and the rest that are in other systems -of which their real income is unknown-, which can in turn cause a flight of many self-employed towards corporate formulas or towards the regime of modules.
Therefore, to say that a comprehensive reform of the RETA is going to be carried out is to be untrue, since it will be a change that will only affect 1.5 million freelancers (46%) leaving the rest outside the new system. It also hurts me that many insist on wrong information. It is not true that 85% of the self-employed contribute by the minimum base. Please, let's not say such a thing again. According to Social Security data, there are 1,698,000 self-employed workers who are on the minimum base, and they represent 52% of the total, not 85% as has been said. On the other hand, there are a million self-employed workers whose contribution base is greater than 1,500 euros per month. And, by the way, it is also curious that the objective of being fairer with this reform is set when today Social Security prevents the self-employed over 48 from increasing their quotas and adjusting them to their real income. It seems like an incongruity.
And I also think it necessary to talk about another mistake that is made when the uniqueness of the self-employed group is not known. The 2,000 euros per month that a self-employed person can declare and the 2,000 euros that an employee declares for his payroll are not the same. In the first case they are not net. The self-employed does not take those full returns home. Unfortunately, we cannot deduct many expenses derived from our activity in personal income tax, so the true net that goes to our pocket is much lower. We even declare income that we have not received due to delinquency or we have to face debt such as ICO loans.
Another issue that many do not seem to understand is the "when" problem. We are not at the best time to raise a quota increase. Most businesses are experiencing one of the worst economic crises ever known. The true normality for the self-employed will not arrive, unfortunately, until 2025 or 2026 because the crisis that has caused the pandemic will leave many businesses closed that will cost to recover. Now proposing a rise in prices for hundreds of thousands of self-employed is a new rope that is going to suffocate them much more.
All this when there are other formulas for the self-employed to contribute more and improve their benefits. One of them is to allow them to make contributions to Social Security at any time of the year so that their base increases without affecting the monthly payment, the same as is done in pension plans. It is also possible for the self-employed to change their contribution base six times a year, instead of the current four, which would allow them to adapt their fees to the income they are having at all times. Or that the shareholders' contribution is considered an expense of the company and they can deduct it as it happens with the rest of their salaried workers. All these measures would increase the quotas of the self-employed without restricting their freedom to contribute what they really can and not what the Treasury believes they earn.
I fear that what is intended with this reform is a simple rise in prices. We cannot endorse that, they will not be able to count on the approval of the majority federation of the self-employed to worsen the unfortunate situation in which the self-employed find themselves.
Lorenzo Amor is president of ATA (National Federation of Associations of Self-Employed Workers)