'Quo Vadis, Aida?', 'Titane' and 'The Father' monopolize European film nominations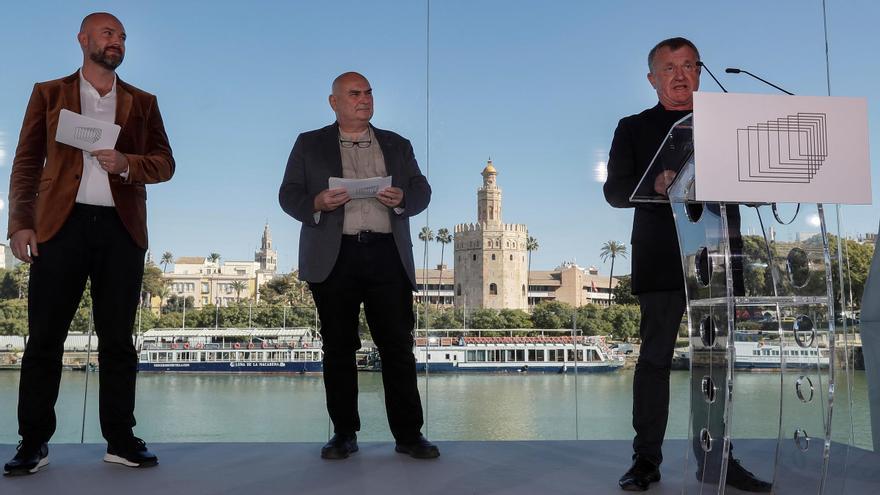 The movies 'Quo Vadis, Aida?', 'Titane' and 'The Father' They have monopolized the main nominations of the 34 European Film Festival of Seville and will aspire to the awards for the best European film 2021 and the best director, which will be delivered on December 11 in Berlin.
The candidatures have been disseminated by the European Film Academy during the celebration of the Sevillian contest that takes place between November 6 and 11, where more than twenty of the 53 feature films that compete for the highest awards in European cinema will be seen.
The three films have also been nominated in other categories such as best actress, best screenplay and best actor. The only candidate Spanish film has been "Sentimental ", written and directed by Cesc Gay, in the category of European comedy.
"Titane", directed and written by Julia Ducournau, won the Palme d'Or at the last Cannes Film Festival and also has the nominations for best actress (Agatha Rousselle) and best actor (Vincent Lindon). The Franco-British film "The Father" also brings together four nominations, including those for best actor (Anthony Hopkins) and best European screenplay (Florian Zeller and Christopher Hampton).
For its part, the Bosnian film "Quo Vadis, Aida?" get four other nominations: Best Film, Best Director (Jasmila Zbanic), Best Actress (Jasna Djuricic) and Best Screenplay (Jasmila Zbanic).
They have also been chosen as candidates for the best European film "Compartment. NO.6", a Finnish, Russian, German and Estonian production, directed by Juho Kuosmanen, also nominated for Best Actress and Best Actor; and "It was the hand of God", written and directed by the Italian Paolo Sorrentino, who also aspires to the best director and the best screenplay.
For its part, the European comedy category has scored the only nomination for a Spanish film, the film "Sentimental", by Catalan director Cesc Gay. The rest of the nominations in this category were added by the Norwegian "Ninjabay" and the French "Belle Fille".
As for European animation, the nominees for the final award, which will be delivered in the capital of Germany, have been "Mysi patri do nebe", "Flugt", "Apstjarnan", "Where is Anne Frank?" and "Wolfawalkers", all produced by various European countries. José Luis Cienfuegos, director of the Seville European Film Festival, has advanced as expected strengthen the link with the European academy.
"After the cberlin eremon we will have several working days for the new plans for the circulation, knowledge and dissemination of European cinematographic heritage, "he told EFE. The objective – he continued – is to work for new audiences at all levels, since there is a lot of feedback from academia and we".