Quique González, star of 'Grease': "Of course they can live together well, Catalans and people from Madrid"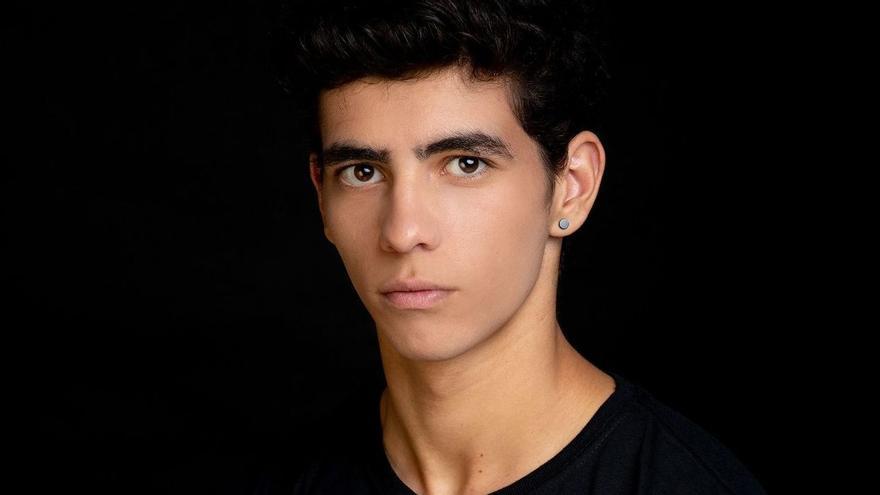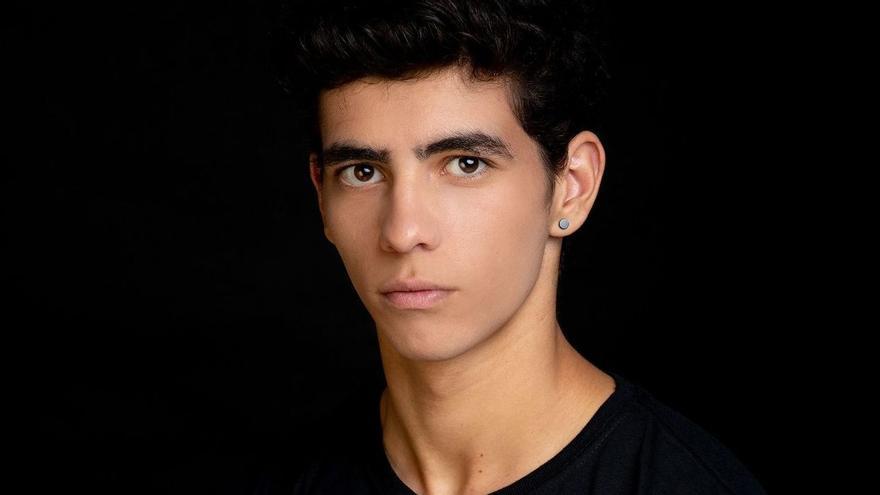 The musical 'Grease' is triumphing on the billboard Madrid, in the New Theater Alcalá. He does it with the lyrics of the songs translated into Spanish and some actors of almost insulting youth. Use as an example Quique González, the protagonist, barely eighteen years old.
How are we, Travolta?
(Laughs) Very good, very good, all good.
How many times did you see the movie 'Grease', to nail the character like that?
Many. The movie has always been a reference, it's the image that people have of 'Grease'. And of course, I like that the character that Travolta played has a bit of the same movements, the same way of walking... Even so, I like to contribute things from other artists who have played that role in the theater. And of myself, a boy of eighteen and today.
Before playing Zuko, did you know this movie existed?
Yes, yes, I had seen it with my father when I was little. The good thing about 'Grease' is that passed from generation to generation, it is impossible that there is someone who does not know her.
Have you ever put on gel?
When I was little I used to wear it, because I've always had a lot of hair and it was the way to go a little well groomed. Although not in the amounts that we use in the musical, that's another level.
Is it recent because of its age: what differentiates a high school today from one from the 50s?
Back then everything was different, people had a different way of thinking and obviously those teenagers were very different from those of today. This affects the story we tell, since what we do is bring 'Grease' a bit to the present day.
Give me an example.
For example, Sandy is not so lazy, when necessary she tells Danny what she thinks, we could say that she is more empowered. Surely in a high school of the 50's, that would be very rare, but not today.
Can I sum it up by saying that today's teenagers are more badasses?
Haha, I don't know if this would be the word. Although maybe yes.
Would he sign up to play sports to conquer a girl, like Zuko?
Mmm... it depends on the girl, because, the truth is, I don't play sports very much. When I was little I played basketball and I haven't done any more sports. Now I do dance and it's over. To wear sweatpants like the ones I wear in the play, I would have to really like the girl (laughs).
As much as men want to go hard, are we in the hands of women?
Rather, I would say that as much as we want to pretend and be tough, our sensitive part always ends up appearing. The conclusion is that pretending makes no sense, that it is better to be yourself.
Do you deal well with having such a demanding job, at your age?
Almost all the cast of the show are between 18 and 21 years old, our life is reduced to getting in line in the morning and doing the function in the afternoon. It is not the conventional life of people of this age, no. This job requires one hundred percent dedication, taking care of yourself, eating well, sleeping the necessary hours. And take care of yourself mentally too.
Are you aware that because of you I'm ashamed of how I was at eighteen, that I only thought about the party?
Hahaha, everyone has to know what their priorities are.
Yes, that was my problem.
We are clear that, if we want to dedicate ourselves to this, we have to put all our energy into it. It is a unique opportunity, you never know when you will have another one.
When did you start dancing?
Before the casting of 'Grease', I had never danced.
Come on, don't fuck around!
I have trained in acting since I was five years old, and also in singing. But in dance I had to start sacking in 2019, for the casting of Grease. Due to the pandemic, the premiere was postponed and I had one more year to delve into dance.
And now he must be the king of discos, like Travolta in another film.
Yes it helps, yes (laughter).
He looks very comfortable playing the role of macarrilla. Is it a little?
I have worked on it, although I confess that the character has a part of Quique.
In 'Grease' there are quite a few Catalan actors. As much as they say, can Catalans and people from Madrid coexist well?
Of course. The same to work together as to go out. Young people, above all, go beyond those things and simply hang out with the people who fill us.