Quique Dacosta: "Let us free when making a paella" | Culture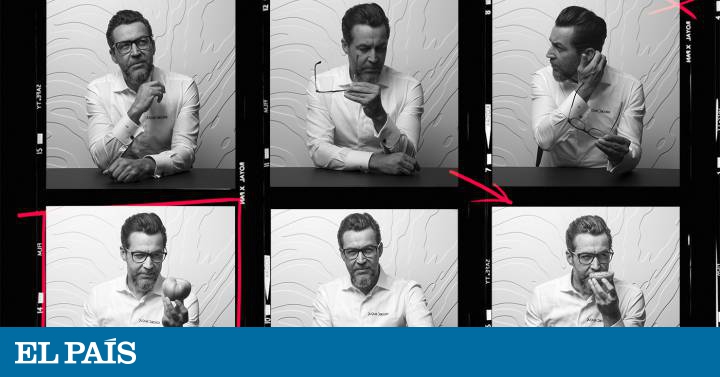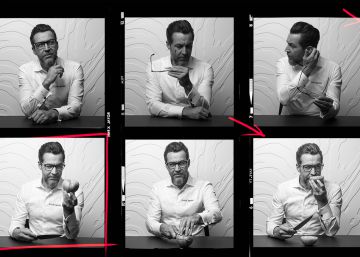 He is one of the leaders of avant-garde cuisine in Spain and, since this spring, the challenge of making paellas around the world has been loaded on his back, something that is not trivial, considering that this – and his cousin, the rice with things— is perhaps the most controversial and battered dish of our cuisine. Your Arros QD restaurant, in a luxurious space in central London, It is the first step. We sat with Quique Dacosta (Jarandilla de la Vera, Cáceres, 47 years old) in the restaurant that bears his name (and three Michelin stars) in Dénia.
Question. How do you rate Arros QD until today?
Answer. Making an assessment of a business in two months is not possible.
P. But customers and media have already valued it …
R. It is normal. The first customer already does. The project is extraordinary. He was born to seduce and extrapolate a culture. We have thought a lot about how to approach London. It is not just a Valencian who stands with a paella and says: "This is."
P. Do haute cuisine chefs have a responsibility to tradition or is that for the neighborhood inn?
R. The haute cuisine cooks must get into the tradition and stick our knowledge to it. It is easier to complain about how bad paella is in New York or Miami than to guard this.
P. Is it more complicated to make traditional Spanish cuisine in Hong Kong than Italian dishes anywhere else on the planet?
R. What happens is that there is Spanish cuisine outside that does not have the Italian distribution channels. But good fried eggs with potatoes can be made in Dublin or in Hong Kong.
P. Is paella a battered dish?
R. Paella has a series of recipes, although there are people who say that the recipe does not even exist. In origin it must be authentic; outside, an act of festivity elaborated under some parameters. I would be sorry if a guy in Texas or DF didn't want to make paella because he doesn't have snails or rabbit. Let's take care of the popular recipe book and, at the same time, let us free when it comes to cooking paella.
P. After so much star, why start making paellas?
R. No one can get bored making a paella with orange wood in central London.
P. How is a global chef when palates are not?
R. If you build your speech around a key ingredient such as the red prawn of Dénia, and an important part of your clientele comes from northern Europe and dislikes sucking your head, the gustatory success, for an issue of apprehension, is not achieved. You cannot address only the local people.
P. What is your level of attachment to the territory?
R. Total. For example, if I started working with products that are not from here, I would be ashamed to look in the face of those who get up in this area every morning to go looking for prawns. Imagine I start serving prawns from, I don't know, Russia. They would come to me and say: "Uncle, what are you doing? We go to the sea every day to get two kilos of prawns and it is a pride that a restaurant like yours serves them. Now it turns out that you are going to look for them in Russia." Not that. With my products here and my technique I make you a Peruvian cebiche.
P. Do we look more like what we believe? Does anyone want not to look alike?
R. Man, enough people in quite a few places … Look, where I have seen the most differences is in Japan. When I have gone, I have always wanted to return because I feel that something is lost. Like the fact that someone falls asleep in a meeting and there is no disrespect …
P. How much do the chef's recipes tell us about his personality?
R. Much. Both great successes and failures. Not all of Gabo's works are One hundred years of loneliness.
P. What pressure do the three stars give?
R. Whatever each one wants …
P. In your case?
R. The responsability. What I don't want is to disappoint, although the expectations are of the people. I don't lie down or get up thinking about the stars. Having them puts you on the circuit. It is not easy to bring people to Dénia from Brazil or Australia.
P. If I had to choose a chef?
R. One? I can choose many, why only one?
P. Because this is the question.
R. I have needed references in different fields because I am self-taught. Michel Guérard and Georges Blanc were the triggers for me to see a gastronomy of proximity, to have a garden, to go fishing …
P. Is this a macho world?
R. I do not think so.
P. But there are few women …
R. But that is not macho.
P. But how do you explain it?
R. It is a matter of time, without saying that you have to wait 20 years for that to happen. My company is led by women. The other day I uploaded a photo with many chefs to the Internet and they told me there were no girls. Well, send resumes. In the kitchen there is nothing that makes a woman have fewer opportunities. Last year, a pastry chef came out of Italy and recognized her as the best in her country. This sector needs everyone's talent.
. (tagsToTranslate) quique dacosta let (t) freedom (t) hour (t) make (t) paella (t) chef (t) be (t) leader (t) kitchen (t) vanguard (t) spain (t) spring (t) have (t) load (t) back (t) challenge (t) world



Source link