Quino, shocked with the confession of his date in 'First dates': "I was with two porn actors at the same time"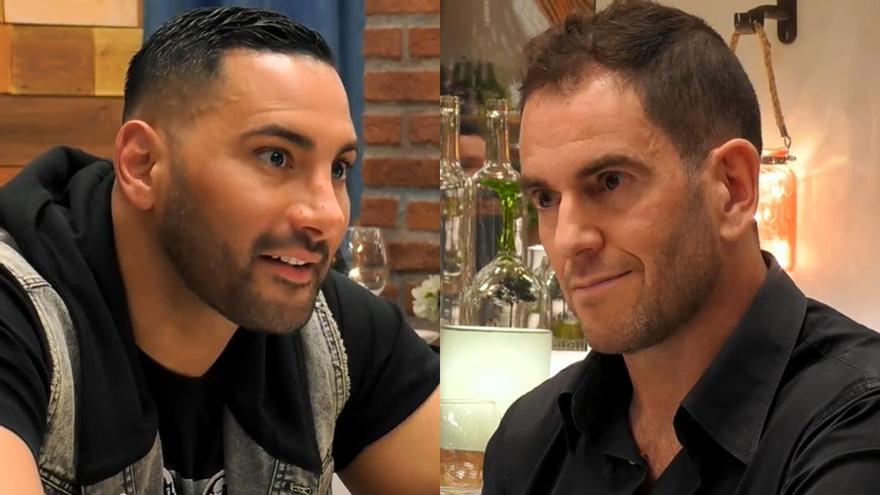 TO Cinchona He choked on dinner after his date recalled the peculiar relationship he had in the past. When the two participants of 'First Dates' They were encouraged to review their respective trajectories in love, Ismael surprised with an unexpected confession: "I've been in a couple of three".
"When I lived in Rome I was with two porn actors at the same time"Ismael revealed to Quino, who was completely dislocated: "Excuse me? My mother …". "Yes, yes. It is that I am open-minded for many things," said the young man while his appointment continued without giving credit: "I have choked on tuna.
Ismael's relationship to three centered part of the evening, with a Quino who did not seem to be willing to experience something like this: "I would call it a romance rather than a couple". "Well, I lived with them. I was in Brussels, I had ended up with a couple and the opportunity to work in Rome came up. I was already involved with these two boys and I went to live with them," said his tablemate. .
After Quino insisted that being a couple "entails a romantic relationship," Ismael replied that "You can perfectly fall in love with two people". "I have friends who have been in pairs of three for ten years and they get along very well," said the participant.
After pointing out that he had seen Quino "a little green" in terms of "experiences", Ismael did not want to have a second date with him: "More than anything because sexually there has not been a connection. We are on different frequencies, I think maybe you are not as open minded as me in that sense".