Quino, everyone's heritage – La Provincia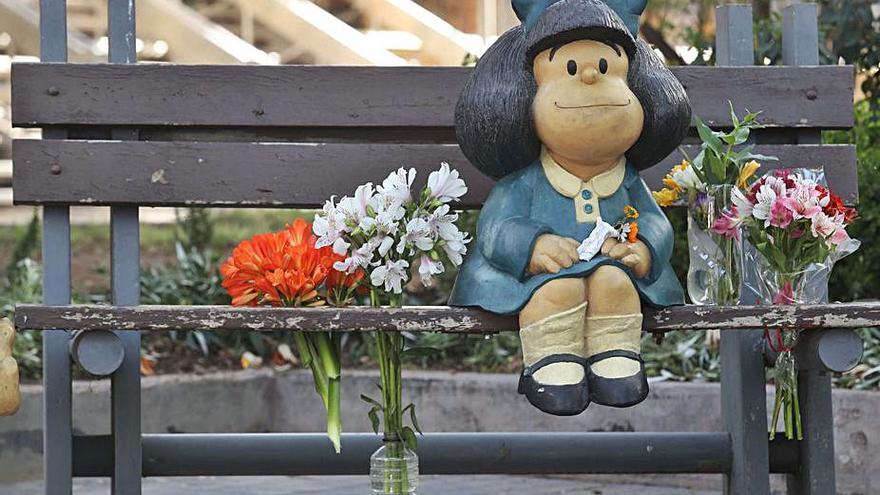 The Government chaired by Alberto Fernández decreed the duel through a decree published in the Official Gazette, in which it is detailed that the flag will remain hoisted at half-mast in all public buildings and which emphasizes the "cultural legacy "Left by Quino, marked by" respect for life, human rights and peace ".
The same decree adds that the Ministry of Culture "will express to the family of the deceased the condolences of the national government."
"Joaquín Salvador Lavado Tejón, born in Mendoza in 1932, better known as Quino, is a figure with an outstanding trajectory in our country and in the world for his social, humanist and cultural work, and who over the years worked as a cartoonist, screenwriter, cartoonist and graphic humorist, becoming an integral artist ", the decree highlights.
The front pages of all the national newspapers yesterday mourned the loss of the cartoonist.
Colleagues by profession paid tribute to him with their drawings
In addition, many of his colleagues paid tribute to him with their drawings, as did the illustrator Rep, who published a vignette on his Twitter profile for his "second father", in which you can read: "we sensed it, the real The Little Prince was Quino ", a text accompanied by a drawing in which the genius of Mendoza flies subject to a flock of birds, as does the famous character of Antoine de Saint-Exupéry.
The tribute crossed Argentine borders and was joined by illustrators of other nationalities, such as the Venezuelan Fernando Pinilla, who created a cartoon in which Quino says goodbye to his most popular character, the irreverent Mafalda, with a "don't cry my girl, ¡ it's just a see you later! ".
The Chilean Natalia Gutiérrez Nagú also recreated a farewell between the creator and his character, in which Quino tells him: "I'm leaving, will you stay?", And Mafalda answers "yes, I'll stay here."
Since the death of Quino was known in his native Mendoza, many of his followers offered him a farewell gesture, and in representative places for the cartoonist, such as the San Telmo neighborhood of Buenos Aires, where he lived for much of his life, they appeared flowers next to the statue of Mafalda, which since its inauguration in 2009 is one of the favorite places for tourists.
The official farewell, which will be done by his family, will be intimate, due to the restrictions due to the coronavirus pandemic, and his remains will be cremated in the city where he was born.
No sides
Quino was one of the few Argentines equally appreciated by all of society, without regard to ideologies and other conditions, as expressed by personalities from across the political spectrum, from President Alberto Fernández to former president and now opponent Mauricio Macri (2015- 2019).