Quick and easy cheesecake recipe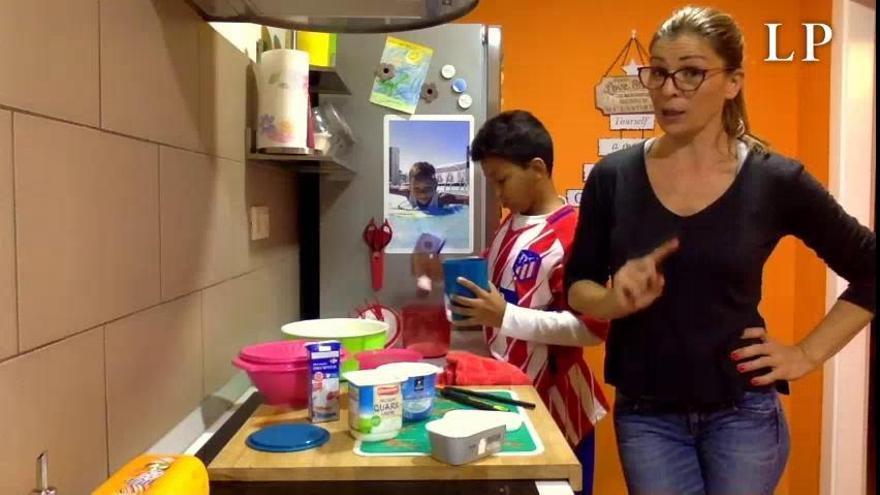 Eating rich and healthy without spending a lot of time in the kitchen is one of the objectives most pursued by the people who work and reconcile family life with work. In the chapter on sweet tooth treats, it is better to make and bake them ourselves. Ana Loreto's pantry propose a cheesecake recipe easy and fast, ideal for dessert, breakfast or snack. In just a few steps and in just 45 minutes you will have a tasty cheesecake ready, the most difficult thing to prepare will be to gather all the ingredients. A quick visit to the supermarket can provide them without difficulty, as they are the most common products. If you already have them, get down to work and follow in the footsteps of youtuber Ana Loreto.
Ingredients for the cheesecake:
Ingredients for 4 people

Between 950 grams and one kilo of quark cheese

200 milliliters of cream

300 grams of cream cheese

200 grams of sugar

100 grams of cornstarch

5 eggs
How to prepare the cheesecake according to Ana Loreto's recipe:
Fast and easy are the keywords of this cheesecake recipe, actually of all the recipes of La pannsa de Ana Loreto. In this video he uses the Tupperware SpydieChef, the hand blender and a Tupperware UltraPro mold, which is special for the oven. Use these Tupper elements, but the ingredients can be whipped by hand or in any mixer and you can use any baking dish you are used to or prefer. He has prepared the dough by first mixing the cheeses on one side and the eggs with the cream, sugar and cornstarch on the other, then put them together and continue mixing everything again until a homogeneous dough is achieved. You have preheated the oven to 200 degrees Celsius and baked the cheesecake at that same temperature for 30 minutes. Once the baking was done, he left it in the oven for five minutes with the door open to make it easier to cool down.
After the five minutes of cooling to avoid burns, he took it out to continue cooling at room temperature. After the cooling process, the cook kept it in the fridge until it was time to eat it.
"I hope you have been rich and you have liked the experience of preparing this cheesecake recipe that will not take you more than 45 minutes and less if you have a male helper, as I had in this video", explains the cook . You know, straight from Ana Loreto's pantry to your table. If it has been good, you will repeat.
You can watch the full video and find more recipes like this on the YouTube channel Ana Loreto's pantry.