Quick and easy brownie recipe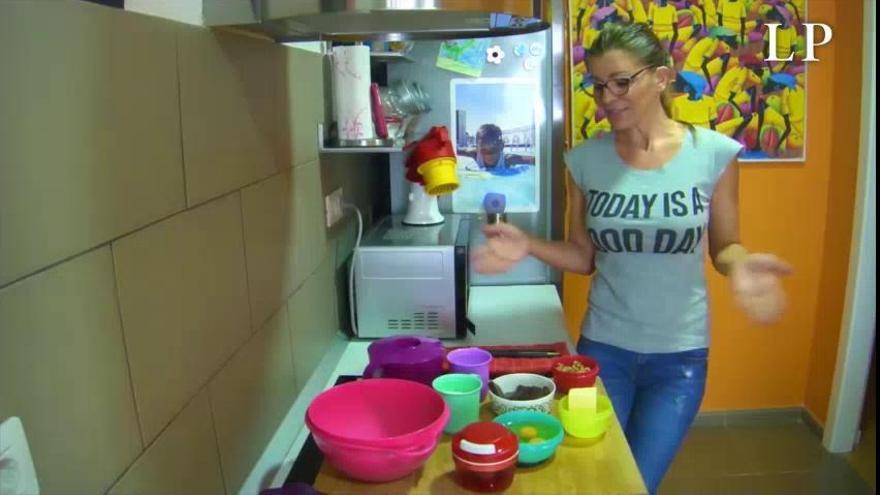 Do you aspire to eat rich and healthy without spending a lot of time in the kitchen? Here you have a wealth of recipes, directly taken from The pantry of Ana Loreto, the YouTube channel of the Canarian influencer that cooks simply and at the height of any pocket. Do you want to treat yourself to a sweet and caloric treat? Better to do it and bake it yourself than to buy it full of preservatives. Try the brownie recipe easy and fast from Ana Loreto.
Ingredients for the brownie:
Ingredients for 4 people

1 tablet of dark chocolate of 200 grams

1/2 packet of butter

4 eggs

150 grams of walnuts (or more if you want it very strong)

1 glass of sugar

1 glass of flour
How to prepare the brownie according to Ana Loreto's recipe:
Fast and easy are the keywords of this brownie recipe, actually of all the recipes of La pannsa de Ana Loreto. You will see that he uses various Tupperware utensils in this video. You already know that tupperware and Thermomix are essential for her, but she is not married or at odds with any brand. He always says that any other robot or mixer and also other containers to prepare his recipes will do. In the case of this brownie, he has prepared the dough very manually, from beating the eggs to crushing the nuts, going through the mixture of all the ingredients. Previously it is necessary that the chocolate and butter are melted. It can be done in the microwave.
To start, following the steps of the cook, put the two ingredients in a bowl or in a microwave-safe container and set the oven on medium power for one minute. If you see that the ingredients are not well melted, give it another half minute. Meanwhile, you can go beating the eggs with the sugar. When you have the chocolate and butter melted, mix the solution with the beaten eggs with the sugar and add the glass of flour while stirring. Lastly, add the chopped walnuts. Continue beating the batter so that the ground walnuts are well combined.
With the dough ready, pour it into a mold and bake for six minutes at 800 watts of power in the microwave. You can also do it in the traditional oven, only it will take longer for your brownie to be ready. Important, before sinking your tooth, let it cool down.
"I hope you have been tasty and you liked the experience of preparing this recipe that will not take you more than 15 minutes," says the influencer. You already have another recipe to prepare directly from Ana Loreto's pantry to your table.
You can watch the full video and find more recipes like this on the YouTube channel Ana Loreto's pantry.
Other sweet treats from Ana Loreto