Quevedo from Gran Canaria crosses the pond and conquers Chile and Argentina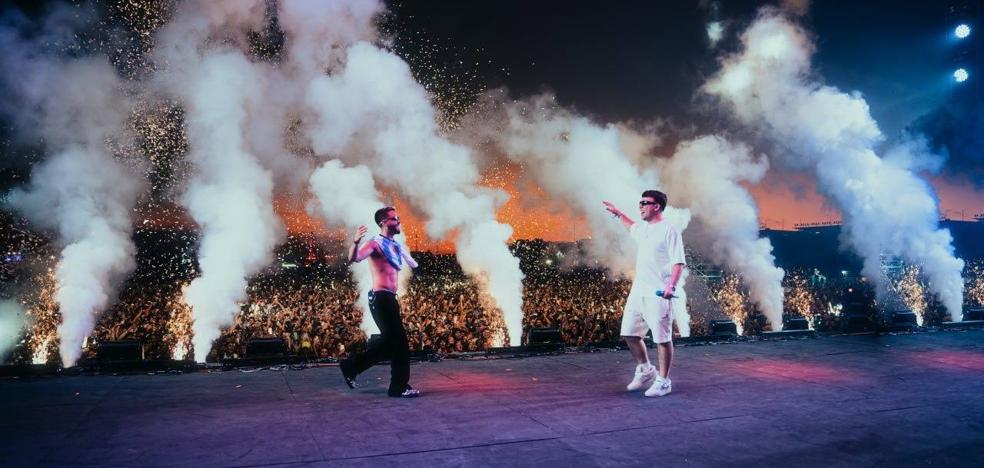 The rapper from Gran Canaria has been the guest artist of Puerto Rican Mora at the 'Lollapalooza' festival, held in both countries
Quevedo has done it again. The artist from Gran Canaria has crossed the pond and has awakened passions in
Chile and Argentinaduring his surprise performance this weekend at the
festival Lollapaloozacelebrated in both countries.
The canary has been the star guest of the Puerto Rican artist Mora for this musical event, which has brought together
tens of thousands of people.
Thus, the public, both in Santiago de Chile and Buenos Aires, was able to enjoy live APA -a song that Quevedo sings together with Mora- and Bizarrap's Session 52, the internationally successful song best known as 'Quédate' , which drove those present crazy.
Pedro Luis Domínguez Quevedo -full name of the island rapper- also winked at the Chilean public by appearing on stage wearing the national soccer team shirt, a gesture greatly appreciated by the public.