Quevedo and Bizarrap enter the «Billboard Hot 100» with «Quédate»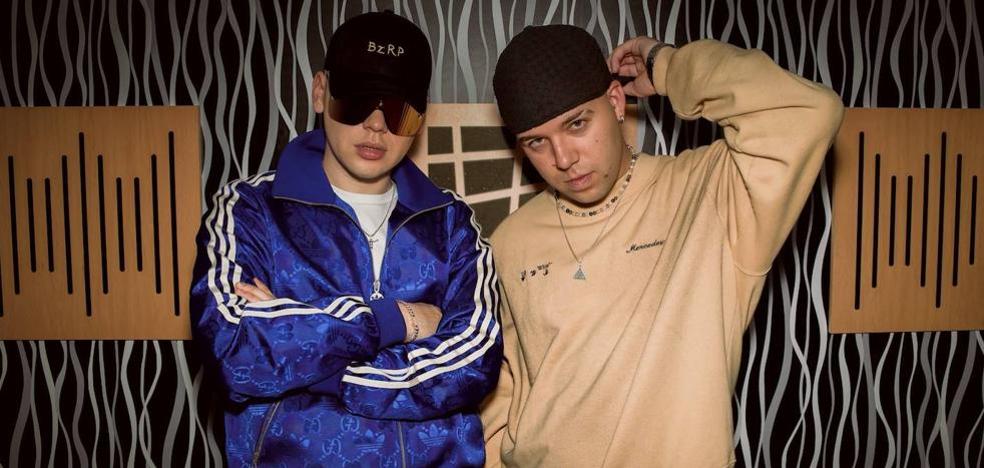 Music
Quevedo, based in Gran Canaria, and the Argentine Bizarrap managed to enter the main US hit list.
The song
'Stay' has managed to enter the 98th position of the American list exclusively for the reproductions
in "streaming"since it does not have the support of radio stations in the North American country, which account for a large percentage of the final score and greatly benefit Anglo-Saxon artists.
Outside of the US market, "Stay" is achieving international success at a breakneck pace considering that it was released a month ago.
Thanks to the good reception in Spain and Latin America,
the song has been at number one for two consecutive weeks of the global list of Billboard.
The day of his debut,
«Bzrp Music Sessions Vol.52» became the theme with the most accumulated reproductions in its single day on Spotify Spain, with more than 2.5 million, pulverizing the previous record of
"You Left Me Loving" by C.Tangana, which reached 1.6 million views.
Behind this incredible success of urban music in Spanish is the Argentine producer
Bizarrewho for a few years has been releasing songs on his channel
Youtube along with artists like Paulo Londra, Nathy Peluso and Villano Antillano with whom he has won a legion of fans around the world.
For its part, the other half of the topic,
Quevedo, was born in Madrid in 2001, although after serving one year he moved with his family to Brazil, where he spent five years,
to later settle in Gran Canariawhere he has lived ever since.
He began his musical career during confinementin 2020, when he released several songs such as "Luna", "Don't tell me anything", 'Gris' or, especially, "Now and Always", published already in 2021.
However, it was with
remix of "Night fell" when the artist, considered by some music critics as the last promise of Spanish urban music, became popular, although his session with Bizarrap has taken his name all over the world.