Queralt Lahoz: «I know myself better with music»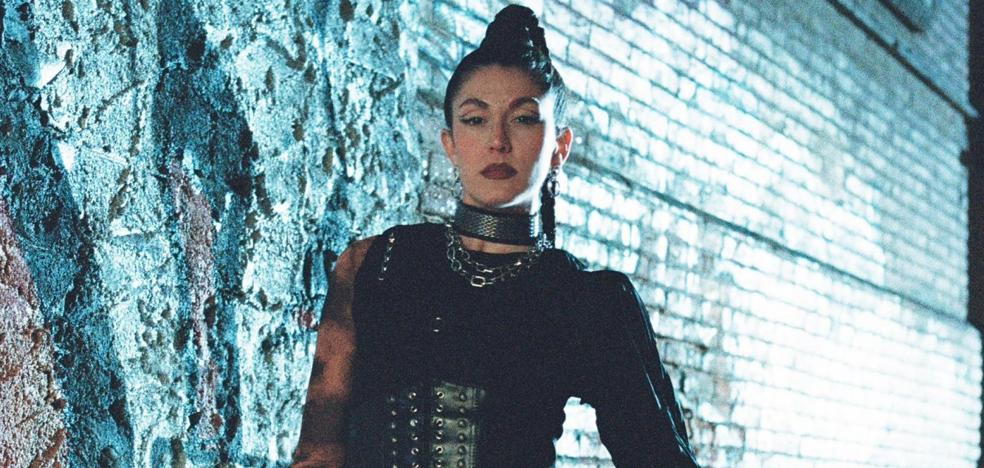 The singer from Santa Coloma will be one of the attractions on the first day of the Mojo Music Festival in the capital of Gran Canaria on the 20th
The long break first and the capacity restrictions afterwards have been a headache for the groups and singers who are aware that much of their value lies in the direct ones. Now that the festivals return to their rights artists like the
Catalan Queralt Lahozone of the musical revelations of recent years, are like a fish in water.
"Direct is my forte. I work it a lot. I want it to be something very elaborate, with attention to detail. This Monday we have started to prepare the live ones for the next few months. I can spend a lot of time working on it so that it turns out the way I like it. For me it implies a physical and also a visual preparation", confesses by telephone the artist who will be one of the attractions of the first of the three days of the
Mojo Music Festival, which is celebrated on days
May 20, 21 and 22 in the capital of Gran Canaria.
the singer of
Santa Coloma de Gramenet he lands with a very recent novelty under his arm. It's about your song
'Blade', where Afrobeat and trap go hand in hand. "I started out writing a love song, but I soon saw that it was going to tackle two worlds. And it is that there are two Queralt that sometimes face each other and others embrace.
We all have a good part and a bad part. I start from the basis that I am very self-demanding and that part does not allow failure and oppresses my other side, "he confesses.
The origin of 'Blade'

For this theme that deals with the angels and demons that emerge in everyone's life, Queralt Lahoz admits that the musical section took shape after much analysis and testing. «
Almost everything came naturally, but it is true that I have given it many turns. He was never quite happy and that's why I hold back. I opted for dirtier and more strident sounds. It's just that I like to risk it with things that are not the order of the day.
My bet is always to risk. The lyrics are clearly about love, where I love myself and at the same time I don't love myself, so it's hard », she admits by phone.
his debut album
'Purity' (2021) It was a hit and put Queralt Lahoz in the mouths of those who are passionate about hip hop, rhythm and blues and Latin rhythms. «If I start to value my life and think about where I am, I get anxious. Before I was less aware of this, but now I am much more aware of everything that happens around me. That's why in 'Blade' I talk about how we all have a dark side, which doesn't mean we're bad people.
What happens is that we all have shadowsthings that weigh us down », explains the singer.
willing to experiment

For her, music is much more than a job.
"I really like to investigate. get into the studio to test things and prepare live shows. Among other things because it helps me to know myself. I get to know myself better in music, it helps me because I am a mystery to myself », she says, admitting that she has many friends in the Canary archipelago.
«I do not stop working, I am not aware of many things,
I'm still working the same as always but I'm still poor», he says between laughs.
«I am very happy for the good critics and the reception of the people who have already listened to 'Blade'. I have made the song with a lot of love, it is
very organic and with it I have looked more for the root than the synthetic and electronic", assures who does not advance a specific date for the publication of new singles or his second album.
The three day program

The session of
May 20 of the Mojo Music Festival, in the Parque Litoral del Rincón, will start at
7:00 p.m. and ends at 4:00 a.m.. Performing, in this order, Fuckin'4 Factory (dj set), D'Local Groove, Francisco el Hombre, Queralt Lahoz, Ls Ratas and Operä Party (Umami and CRKS290).
The
Saturday, day 21at the same time, it will be the turn of Modo Rakune, Alberto&García, Rupatrupa, Los Estanques, Serial Killerz and Mr Paradise.
The
Sunday will culminate, between 11:00 and 20:00, with DJs, Machango, Piedraviva, Dj's Mojo Stars, TBC, Los Vinagres and La Nueva Tralla Canalla. The organization has arranged a subscription for the three days.