Queralt Castellet and Ander Mirambellm will be the standard-bearers for Spain in Beijing 2022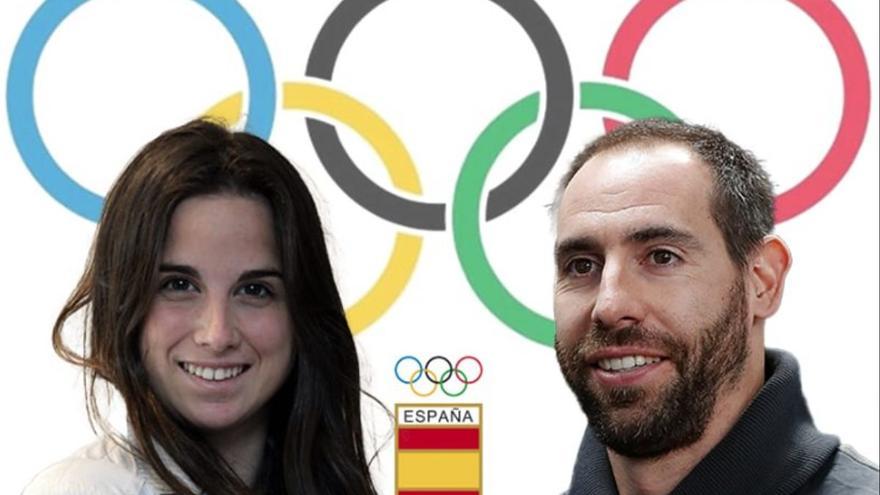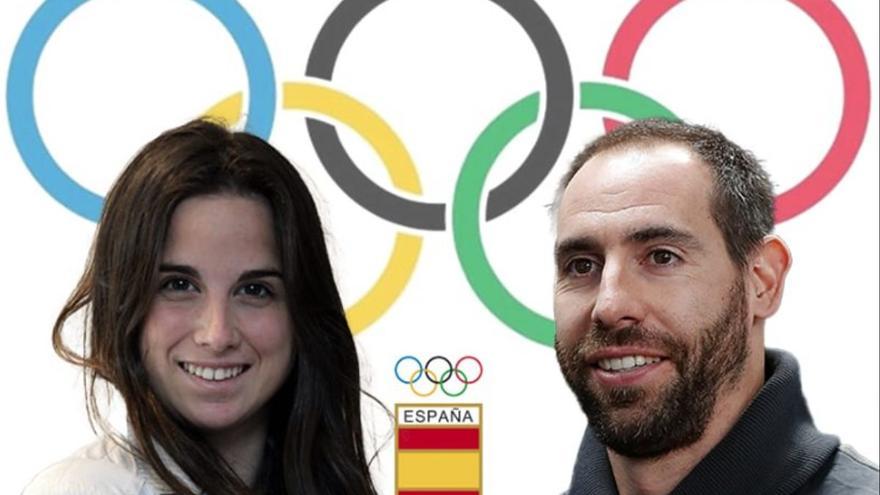 The Catalans Queralt Castellet and Ander Miranbell have been appointed by the Executive Committee of the Spanish Olympic Committee (COE) to be the national team flag bearers of the opening ceremony of the Winter Games Beijing 2022, which will be held from February 4 to 20, reports said body.
Sabadell rider Queralt Castellet, 32, who was already the solo flag bearer for Spain in Vancouver 2010, will participate in Beijing in her fifth Games, and skeleton rider Ander Mirambell, 38, will do so in his fourth.
Other women championed by Spain were Blanca Fernandez Ochoa (Sarajevo 1984 and Albertville 1992), Ainhoa ​​Ibarra (Calgary 1988 and Lillehammer 1984) and Maria Jose Rein (Turin 2006).
For the first time they will be a man and a woman in charge of carrying the Spanish flag at a winter olympic ceremony. They take over in this function when shooting Lucas Eguíbar, who did it in Pyeongchang in 2018. In the summer of Tokyo 2020 the flag bearers were the canoeist Saúl Craviotto and the swimmer Mireia Belmonte.
The president of the COE, Alejandro Blanco, communicated this decision to both through a telematic meeting held after the approval by the Executive of the proposal made by the president of the Olympic entity.
Mirambell stated that "It is an honor to lead a delegation with fourteen athletes who are true heroes". "I sincerely appreciate that you transmit this responsibility to me because it is something that cannot be achieved with results. We will represent our country with our hearts and passion," he added.
Castellet acknowledged that "it makes her very excited" because she did not expect it, "especially after having been the flag-bearer in Vancouver" in 2010. "It is an incredible surprise. It is an honor to carry the flag with Ander and I am looking forward to being there" , he stated in statements released by the COE.
Alejandro Blanco dedicated a few words to each one: "You have all the medals you can have. You have broken all the barriers. You left when you were very young in search of your dream and I only wish you that medal. I hope that Beijing brings you all the luck that you deserve", he told Castellet.
Mirambell was reminded that "The most important thing about success is the journey." "And if anyone has come a long way, it is you. We wish you the best. Success is that you are going to compete in your fourth Games and the competition will already place you," he added.
"We carry the best flag bearers in the world. We thank you for what you represent for Spanish sport and that you carry the flag with all the pride and affection", said the president of the COE.
14 athletes
The Spanish team that will participate in Beijing 2022 will be made up of fourteen athletes, five of them in the ice disciplines and nine in the snow disciplines, with Queralt Castellet and Lucas Eguibar as the main medal options.
The Royal Spanish Federation of Ice Sports will be represented by Ander Mirambell, who will play his fourth Games in the skeleton modality, and by the figure skaters Laura Barquero and Marco Zandron, the first Spanish Olympics in pairs, and Adrián Díaz and Olivia Smart in dance . Díaz already participated in Sochi 2014 forming a couple with Sara Hurtado.
As for the Royal Spanish Winter Sports Federation, they will attend Beijing with Adur Etxezarreta (downhill and super G), Joaquim Salarich (slalom) and Nuria Pau (giant) in alpine skiing; with Javier Lliso and Thibault Magnin in acrobatic skiing (slopestyle and big air); with Imanol Rojo (skiathlon, 15 km classic and 50 km mass start) and Jaume Pueyo (sprint) in cross-country skiing; and with Lucas Eguibar (snowboardcross) and Queralt Castellet (half pipe) in snowboard.
Lucas Eguibar is world champion in his specialty and Castellet has added three bronze medals in the World Cup this season, so they aim for the podium in Beijing.
The opening ceremony will be next Friday, February 4, 2022 at 6:30 p.m. local (11:30 a.m. Spanish).