Queen Sofía knows the work of the Food Bank of Las Palmas de Gran Canaria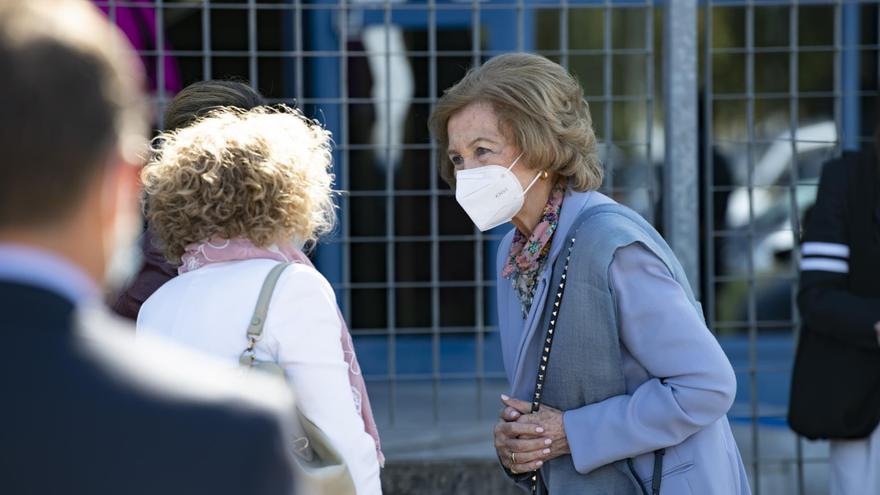 The Queen Sofia, who is president of the Reina Sofía Foundation, has visited this Thursday the Las Palmas Food Bank (BALP) to personally know the facilities and the work carried out by the volunteers of this non-profit organization to help those most in need of the province of Las Palmas, currently serving 134 entities.
In this way, Queen Sofía continues with her visits to the different food collection points in the areas most affected in Spain by the coronavirus crisis and that began at the end of September. Thus, this Friday, October 30, the delegation that the BALP has in Lanzarote will be transferred to show its support for the volunteers who carry out this altruistic work on that island.
Currently in the Canary Islands there are 773,000 people who are at risk of poverty. In the case of BALP, it serves 134 entities that provide food to 28,000 beneficiaries, according to the Las Palmas Food Bank in a press release.
In this regard, they indicate that the latest report of the European Network to combat poverty and social exclusion, prepared thanks to the monitoring of the AROPE indicator, the social and economic crisis caused by the pandemic of the Covid-19 "It will result in the worsening of these figures."
In relation to this, the President of the Food Bank of Las Palmas, Pedro Llorca, has wanted to make an appeal to all social and political levels in the face of the current "serious situation", and after two major food collection campaigns were canceled in 2020.
Cry has also underlined the need to meet the "huge request" for aid they are receiving.
The Reina Sofía Foundation has just launched 'Operation Cold', a campaign in collaboration with the Spanish Federation of Food Banks, whose objective is to raise funds for the purchase of different cold equipment so that the Food Banks can store and distribute fresh food in optimal conditions.
The Foundation, in addition to promoting the campaign, has contributed the first 100,000 euros to it within the permanent support that since 2012 it has given to the Food Banks, in the framework of which these visits are made to give visibility to their work and needs, to thank the work of their volunteers, and to learn first-hand about their work and the possible ways of helping their social work.