Quarantine doctors on those repatriated by the coronavirus: "They arrived healthy and they left healthy" | Society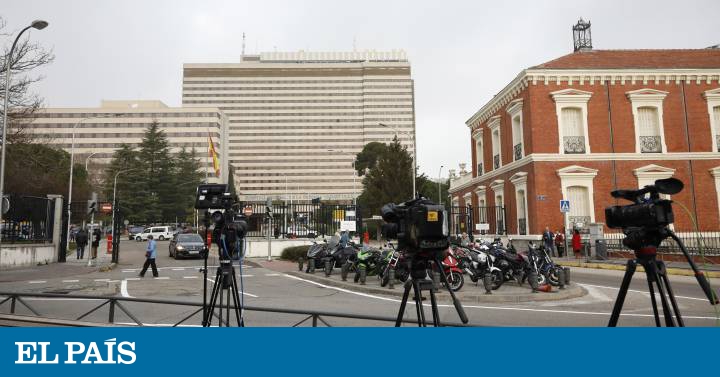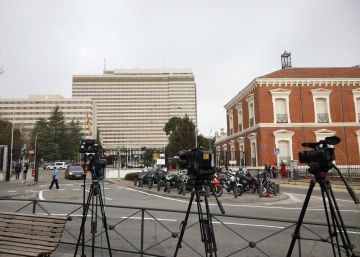 The group of repatriated Spaniards from the Chinese city of Wuhan, epicenter of the coronavirus outbreak, He was discharged this Thursday after two weeks of quarantine at the Gómez Ulla hospital in Madrid, where the director of the Center for Coordination of Alerts and Emergencies, Fernando Simón, has given the details of the situation in Spain. There are 21 people, among which is the envoy of EL PAÍS to Wuhan, Jaime Santirso, who during the quarantine has counted the isolation from within in this diary.
Fernando Simón has started his speech at the press conference saying that "lA quarantine has gone perfectly well and without any incident. "And has been blunt about the possibility of contagion:" There is no minimally solid evidence of transmission in an asymptomatic state. It has been quarantined by international agreements, but we do not consider it necessary in people who have not tested positive. "
"They arrived healthy and they left healthy. We ask that when your family and friends arrive at your home, shake hands, embrace them, that the children continue playing with their children. They were in Wuhan but they didn't get infected, "added María Vicenta García Rosado, head of the Hospital's Preventive Medicine Service.
The doctor explained that she had planned psychological assistance, but the returnees did not need it since they "have given it to each other." "They laughed a lot," he continued. "They have made a group because they were joined by something. Our fear was that someone said they wanted to leave, but it hasn't happened. They said goodbye as friends. It's an experience they won't forget."
"I slept little, because of my nerves"
The returnees have been leaving the hospital throughout the morning and are not at the press conference. "I feel good, I am very happy," said Óliver Cuadrado, goalkeeper coordinator of the Wuhan Shangwen and one of the 21 Spanish returnees, this morning. It has mounted around our repatriation and quarantine. "" I don't know what will be the first thing I will do when I leave, I suspect that my wife and my family have a surprise ready for me. "