Put a 'spa' on the landing of the building, your floor will be revalued | Economy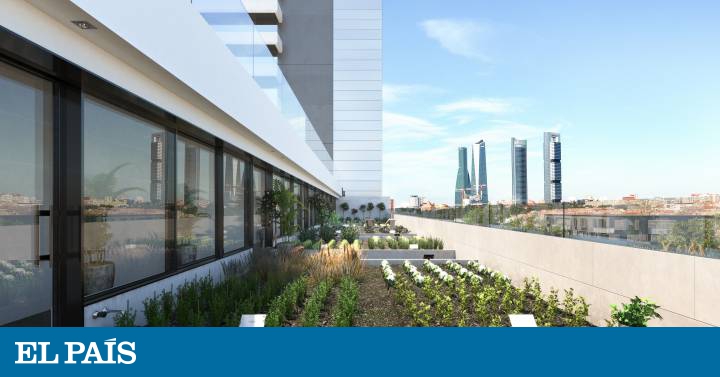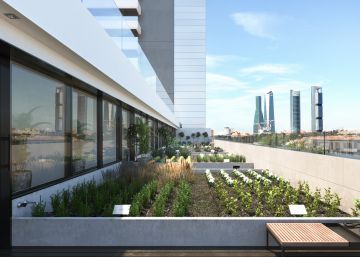 Running track, guest apartment, beauty salon, study room, cinema, gourmet, coworking, children's playroom with video games, nursery, bicycle parking, electric car recharge space, cafeteria, miniature golf, smart mailboxes, court Basketball, spa, Turkish bath, sauna, organic garden and shower for dogs. Of course, equipped gym, pool and garden. With all this, who wants to leave the urbanization? Or, rather, who needs to get out of it?
The common areas are no longer what they were. They are much better. The first urbanizations of four decades ago that proudly bore a garden and the community room have been far away. This and the pool were a luxury, a symbol of high social class. Today they are already a basic equipment present in almost all new promotions. "There is a very clear jump between the previous real estate cycle and this one. The promoter realizes as of 2014 that anything is no longer worth it, that the buyer will select, compare and buy whoever offers the best services, "says Julio Touza, of the Touza Arquitectos studio.
No developer conceives to build homes, whether for sale or rent, without these spaces dedicated to sports, leisure and health that, in addition, deliver fully equipped. The only limit is marked by the proportions of the plot and, when it does not allow virguerías, the cover is used. On the roof will be the garden and the pool in the Skyline project, in the district of Tetouan, also in the capital, which builds the Swiss platform Stoneweg.
The best is that the revolution of the common areas has only just begun. "The logical thing is that this type of services is increasingly taking center stage in the construction of new construction," says Jaime Fernández, deputy manager of the Association of Real Estate Developers of Madrid. "Architects and promoters continue to turn our heads to innovate and create new spaces," says architect Touza, who is in charge of the design of Riverside Homes, a 72-meter-high tower of the developer Neinor Homes in Legazpi (Madrid). He has devised a large terrace of common access to all neighbors with an urban garden and a telescope. He also signs River Park, a Gestilar project in the Madrid district of Arganzuela, where it will include a dog shower.
And so, almost without pretending, these spaces, which do not compute buildable, have become the best tool for sale, the perfect commercial hook. "They make us more competitive. They are a differential element, an added value that makes our homes more attractive and facilitates marketing", They emphasize in the developer Aedas Homes. They also mark distances with the second-hand market, often devoid of all these extras.
For now, the most common provision is green areas, present in 33.8% of homes, along with bicycle rooms, available in 24.7%. Also, outdoor playgrounds, swimming pools, sports courts and study rooms, details Cristina Ontoso, commercial, marketing and communication director of Vía Célere. They are already beginning to see, although dropper, the first residential with playgrounds for children, "highly valued among buyers between 30 and 45 years. Also the organic gardens and food stores for celebrations ", they emphasize in the promoter iKasa.
However, at Neinor Homes they believe that when designing these areas, issues such as community expenses, the possible noise of the paddle tennis court or the fact that the external gym fee may be cheaper must be assessed. In this sense, they believe, "beyond the green areas and the pool, the rest of the elements do not act as a differentiating attribute when deciding on the purchase, especially when we talk about mid-level promotions."
These monthly expenses to which you refer will depend greatly on the size of the urbanization. "In general, large common areas are in large promotions, so this outlay is affordable. For example, in one of 200 floors with an adult pool, children's pool, playground, gardens, gym, paddle tennis court and community room, the community bill can be around 120 or 150 euros per month, "calculated in Aedas.
Cinema or zip line
Via Célere was one of the pioneers in this of the common areas. "More and more spaces were demanded for sports and leisure activities without having to leave home," says Ontoso. His latest innovation has been to include the baptized as "health space", a room equipped with a device to prevent choking, cardiovascular resuscitation equipment and routine controls (blood pressure …). And they have incorporated sauna, cinema, beauty salon or even a zip line. They add to what are already their hallmarks, such as the social-gourmet room and the themed children's playroom. Via Célere is also responsible for bringing to the market something never seen before, such as the guest apartment that owners can reserve when they receive visitors.
"One of the main changes in Spanish society in recent years is the pace of life of families, with long working hours. They appreciate having close leisure spaces that prevent them from traveling and taking advantage of time without leaving home, "they say in Aedas. This promoter has accepted the challenge by creating more than 37,000 square meters of common areas in a promotion in Seville: main pool of 1,000 meters of water, six paddle courts, running circuit of more than a kilometer and social club. In the first of the seven buildings of the residential complex, homes have been sold from 120,000 euros.
Neinor Homes has opted to innovate with viewpoints, urban gardens and the first living club in Seville. "It is an urbanization with several swimming pools, gym, cafeteria, children's play area, nursery or sports areas," they say.
"Current housing needs are not understood without all these extras and it is almost impossible to propose a new construction project today without them," they say in iKasa. This promoter has created Somosaguas Club (Pozuelo de Alarcón), an American concept of common areas with more than 16,000 square meters, which includes a library, gym, swimming pools, running track, Japanese garden, organic garden, miniature golf, paddle tennis court …
Equip the urbanizations with some of these spaces is not free. "They carry a higher construction cost, which will logically affect the price," they remember in Asprima. But it is not very representative or unaffordable, says Julio Touza. "In a promotion of 100 homes an extra cost of between 2,000 and 3,000 euros per floor would suffice," he calculates.