'Public mirror' denounces the attempt to run over a reporter: "We have had a scare"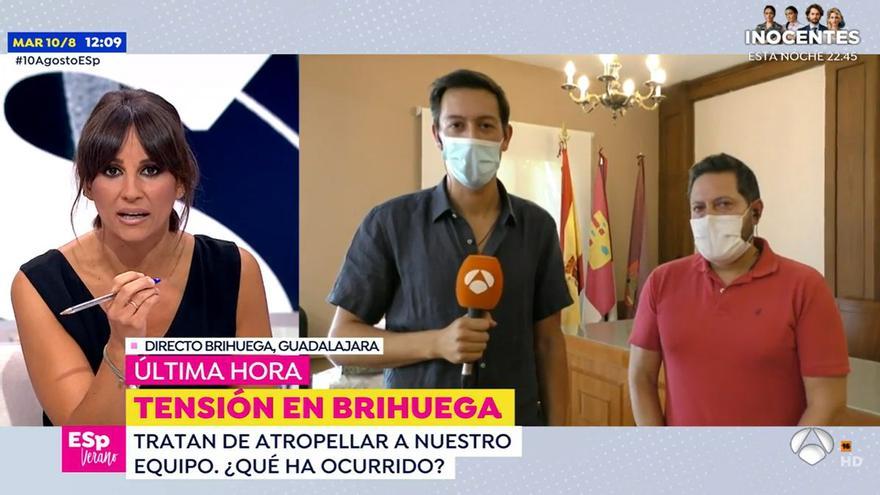 A 'Public Mirror' team traveled to Brihuega on Tuesday, a town in Guadalajara that has become the focus of controversy over the run over a bull that escaped from the plaza during a trimmer show. Miguel Ángel Silva, a reporter for the program, chatted live with some residents of the town who defended this surprising way of stopping the animal.
Later, Lorena García gave way to the journalist again to tell the moments of tension that he had lived with his camera partner minutes after the previous connection ended. "I think you have received threats, what happened?"The presenter asked him from the set while on the screen you could read the label "They are trying to run over our team."
"Just when we finished the live, my partner and I were crossing a zebra crossing. A person has accelerated with an SUV and has passed very close to us. Imagine the reaction, "Miguel Ángel recounted from the Brihuega City Council.
In addition, the inhabitant in question faced the magazine's team: "The man has stopped, has called us liars and has told us various insults". "We have explained to him that we were working, we have had a good scare, really," the reporter acknowledged.
In his social networks, Miguel Ángel wanted to make it clear that "the residents of Brihuega have treated us phenomenally in days of difficult coverage for everything that has been spilled on them in some medium". "In all the towns there is a fool"stated in Twitter.