Public hospitals will have to have doctors who perform abortions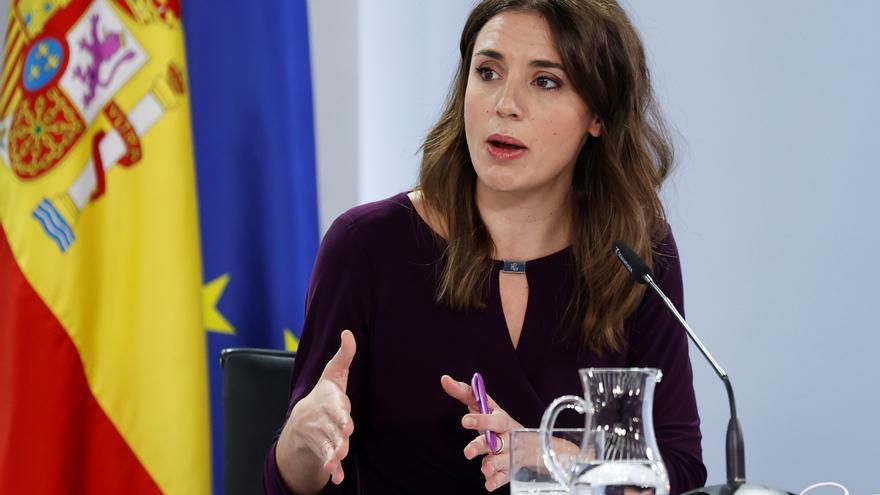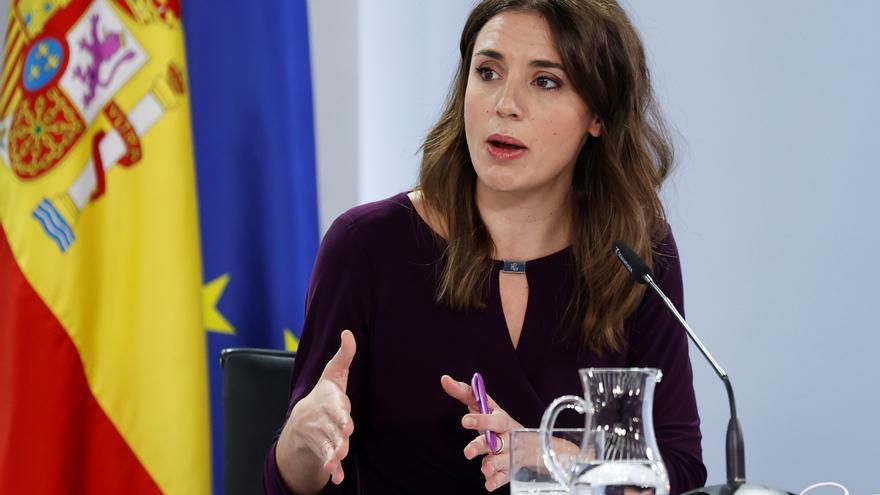 The reform of the abortion law take body. The Minister for Equality, Irene Monterohas revealed this Tuesday in the Congress of Deputies the key aspects of the text that your department has prepared and in which ensure termination of pregnancy public healthcare of all provinces and all women will be the fundamental pillar. To do so, equality will reproduce the model of the euthanasia law to respect the conscientious objection of doctors. so pick it up The Newspaper of Spain.
"My purpose is to shield access to the right to abortion in public centers. Voluntarily interrupting pregnancy will be guaranteed in all public hospitals. (...) This law will guarantee that the woman who decides it can abort without having to travel hundreds of kilometers or go to a private hospital," Montero told the Equality Commission of the Congress of Deputies.
To guarantee this, the regulation model of conscientious objection that developed the euthanasia law: "It is a constitutional right that has to be guaranteed, but that cannot be a barrier or an impediment in the exercise of women's rights", added Montero.
In this appearance, the minister spoke for the first time officially about the terms of the reform of the abortion law, which her team is currently negotiating with her partner in government.
obstacles
The head of Equality has criticized that in 2020 there was twelve provinces in which not a single interruption of pregnancy was reported in the last five years: Jaén, Toledo, Cuenca, Guadalajara, Huesca, Teruel, Palencia, Segovia, Ávila, Zamora, Soria, Cáceres and the autonomous cities of Ceuta and Melilla.
"Women in 2022 do not have to travel to London as in the 70s, but they do have to go to another territory, far from home, far from their friends, far from their families, to be able to exercise their right to decide", has lamented Montero.
The minister has advanced that the reform will end the three-day cooling-off periodwith the obligation to give women who are going to abort an envelope and with the parental consent requirement for 16- and 17-year-old girls can terminate your pregnancy.
"Even today in our country many women who decide to abort receive as a response a treatment that infantilizes them and question their decisions. (...) Many women must travel a hundred or two hundred kilometers to reach a center where voluntary interruptions of pregnancy are practiced because there are no public resources in their provinces to do so and after that journey, these women receive an envelope in in which they are once again asked to reflect on the possibility of becoming mothers, despite the fact that they have already made the decision to terminate their pregnancy. We force all women by law to reflect for three days, as if their decisions were not legitimate at the time they are made," she emphasized.
Women can decide the method termination of pregnancy and once they go to their health center to request it, they will be immediately referred to a hospital center for an emergency procedure. The norm contemplates a specialized telephone line to which women can resort to receive information and learn about their rights.
The draft prepared by Igualdad also aims to combat obstetric violence, protect women's menstrual health (ensuring that everyone can access intimate hygiene products), will promote the sex education at all educational levels, it will implement a prenatal leave for pregnant women.
Montero has stressed that the future law will guarantee the right to abortion for "all women": "Access to these rights cannot depend on the money that each woman has in your checking account, the city or town where you live, the color of your skin, your sexual orientation, whether or not you have any type of disability or whether or not you have papers. There must be public services and institutions that guarantee all sexual and reproductive rights for all women."
right wing opposition
During her speech, the head of Equality has harshly criticized the right for questioning "permanently and aggressively the progress of women's sexual and reproductive rights" understanding, she said, that it is an indicator of freedom and autonomy.
"The sexism and its defenders have always imposed how a woman's body should be to be accepted socially, to what defined stereotypes must she respond, to what way of living motherhood must she adapt or what relationship with her sexuality is admitted by society. Control of women's bodies, and specifically of our reproductive capacity, is one of the greatest weapons of machismo against our freedom," she asserted.
"The right, in its opposition to the guarantee of the right to abortion and in the denial of women's sexual and reproductive rights as one of the pillars of its political proposal, demonstrates not only its machismo, but its desire that women not let us be free and equal, but above all the profound ineffectiveness of his political proposals", he continued.
Montero has assured that the attempts to restrict the right to abortion and penalize it do not reduce the number of interruptions, only create insecurity, poverty, suffering and risk for the lives of women, while access to modern contraceptives, sexual education, the decriminalization of abortion and its incorporation into public health services affect its decrease.
In the minister's opinion, it is "an enormous risk for democracy that the PP calls for a return to the abortion law of 1985 and statements that describe the interruption of pregnancy as a failure, such as that of the president of the Community of Madrid, Isabel Diaz Ayusosince they promote "the stigmatization, judgment and discrimination of women in the exercise of a fundamental right to be able to decide about their bodies and their lives."
abortion in Spain
In 2020, the last year for which there are official figures, there were 88,269 voluntary interruptions of pregnancy in Spain. They were almost 11% less than the previous year, due to the context of the health pandemic.
Most of the health centers that carry out these interventions are private, only 15% of abortions were carried out in public centers. In four autonomous communities, no public center performed abortions: Cantabria, Madrid, Extremadura and Castilla-La Mancha. In Ceuta and Melilla, no center, neither public nor private, carries out this practice, forcing women who require it to travel to the peninsula. And in Andalucía, Aragón, La Rioja, Castilla y León and Cantabria there is only one public centre.
90% of abortions are performed at the request of the woman, 5.7% due to a serious risk to the health of the pregnant woman, 3.7% due to serious fetal anomalies and 0.3% due to anomalies incompatible with the lifetime.
Most pregnancy terminations occur before 8 weeks of gestation (7 out of 10) or between 9 and 14 weeks (22.8%).
The autonomies with a higher rate of pregnancies per thousand women of childbearing age are Catalonia, Asturias, the Balearic Islands and Murcia. At the other extreme, those with the fewest abortions are Ceuta, Melilla, Galicia and La Rioja.