Public debt grows by 7,021 million in full pre-campaign, 2.5% since September 2018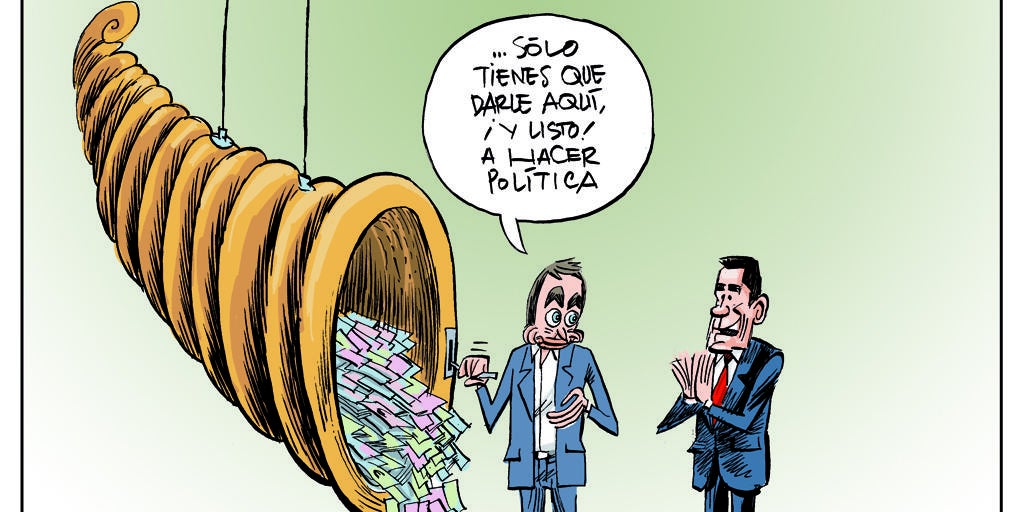 Madrid
Updated:
save

The debt of all public administrations has reached 1,207,027 million euros at the end of September after increasing by 7.021 million in the last month, according to the monthly progress published this Friday by the Bank of Spain. Since September 2018, public debt has grown by 29,323 million, 2.5%.
Data from the Bank of Spain have revealed that most of the debt was concentrated in the State, with 1,064,437 million, 9,212 million more than in August.
The debt of the autonomous communities has been reduced by 1,254 million, to 297,286 million, and that of local corporations, by 311 million, up to 25,307 million, while the Social Security debt has increased by 1,252 million, to 52,445 million.
The debt figures of all administrations add up to more than the total public debt, given that there are amounts that are accounted for twice in two administrations. By instruments, The representative values ​​of long-term debt amounted to 981,587 million and in the short term, 64,689 million, while loans reached 155,900 million and cash and deposits, 4,851 million.
Social Security: another debt record
Social Security has marked a new ceiling and has increased by 2.4% in September until 52,445 million euros, new maximum, while on a year-on-year basis it has registered an increase of 50.4%, with 17,582 million euros more in the last year.
This rebound in debt is due to loans granted by the State to Social Security in recent years to guarantee the payment of pensions. The monthly pension bill is currently close to 9.7 billion euros, but in the months in which there is extra pay, it doubles.
The Government approved last March the granting of a loan from the State to the General Treasury of the Social Security for 13,830 million euros to pay pensions.
There is a circumstance that in the months of June and November, Social Security has to pay the ordinary payroll with the extras, which represents an expense of up to 19,000 million euros and that may have generate some liquidity problem. In fact, the Government has already announced that, in addition to the loan, to pay the extra Christmas, it will draw 3.5 billion from the "pension bank."