Public debt falls slightly in April to 1.44 trillion euros, the first monthly fall of the year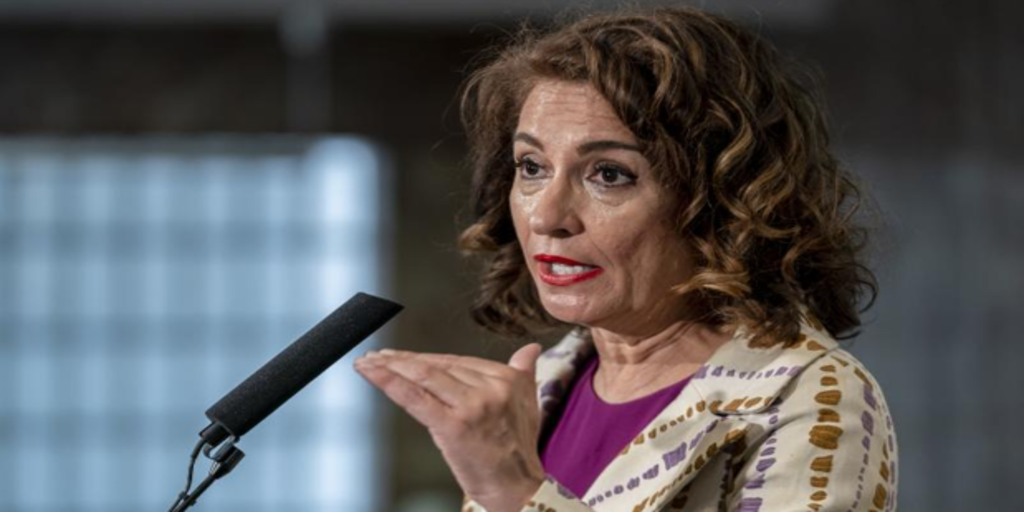 ABCMADRID Updated: 06/17/2022 10:54 a.m.
Save
Related news
The debt of all public administrations registered its first monthly fall so far this year in April, with a decrease of 0.6% compared to the previous month, subtracting 8,427 million euros in one month, reaching 1.44 billion, according to data published this Friday by the Bank of Spain.
The
debt falls like this after registering its historical maximum in March with 1.45 billion euros, although its weight in GDP moderated to 117.7%. The data marked in the first quarter exceeded the Government's objective for the whole year (115.2%), in accordance with what was established by the Executive in the Stability Plan sent to Brussels at the end of April.
The scenario proposed by the 2022-2025 Stability Program shows a progressive decrease in the deficit over the four years until the debt/GDP ratio stands at 109.7% in 2025.
The decrease in debt in April is mainly due to the fall in State indebtedness, which thus breaks the upward trend that it had been registering for months due to the need to assume an extra spending effort due to the impact of the coronavirus crisis. And now from the war.
Compared to the month of April last year, the public debt has increased by 55,761 million euros, which represents a rise of 4%, in a context now marked by the economic impact of the war and the measures adopted to mitigate the rise Of the prices.
View commentsTopics

Source link