PSG sign Achraf Hakimi until 2026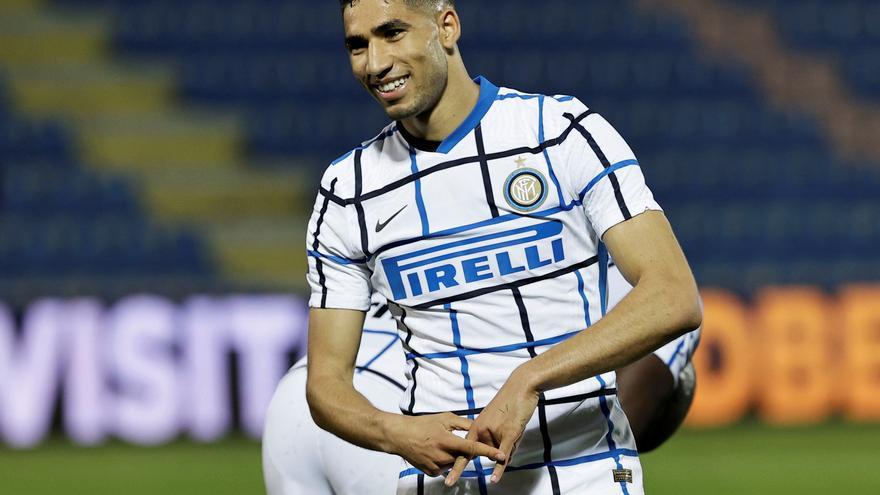 The youth squad of Real Madrid Achraf hakimi has closed its incorporation to the Paris Saint-Germain for the next five seasons, as reported by the French club, which confirms its commitment to the Moroccan footballer -with a Spanish passport- after highlight last season at Inter Milan.
Hakimi, 22, becomes a reinforcement of guarantees for the French, who would have paid 60 million euros, separate bonuses, to take over their services, according to the Italian press. The Moroccan international defender was very happy after announcing his arrival in Paris this afternoon.
"I am very proud today"Achraf said after signing his contract. "After my experiences in Spain, Germany and Italy, Paris Saint-Germain offers me the opportunity to discover a new championship under the colors of one of the most prestigious clubs in the world," he said in statements offered by the club.
"I can't wait to meet my new teammates, the fans and feel the extraordinary fervor that reigns in the Parc des Princes. I share the same great ambitions with the club's staff and players and I will do my best to give PSG what they expect from me. "Achraf sentenced.
The right-back, international since 2016, confirmed his great progression, after leaving on loan for two seasons to Borussia Dortmund, last season at Inter Milan, where he participated in 37 Serie A games (7 goals, 10 assists) and was proclaimed league champion.
"We are happy to welcome Achraf Hakimi to Paris", said Nasser Al-Khelaïfi, president of Paris Saint-Germain. "The signing of a player of this stature shows the level of our ambitions. We continue to build something very special. Achraf is only 22 years old, but he has already established himself as one of the best full-backs in the world of football," added the head of the Gallic entity.