PSG does not trust Sergio Ramos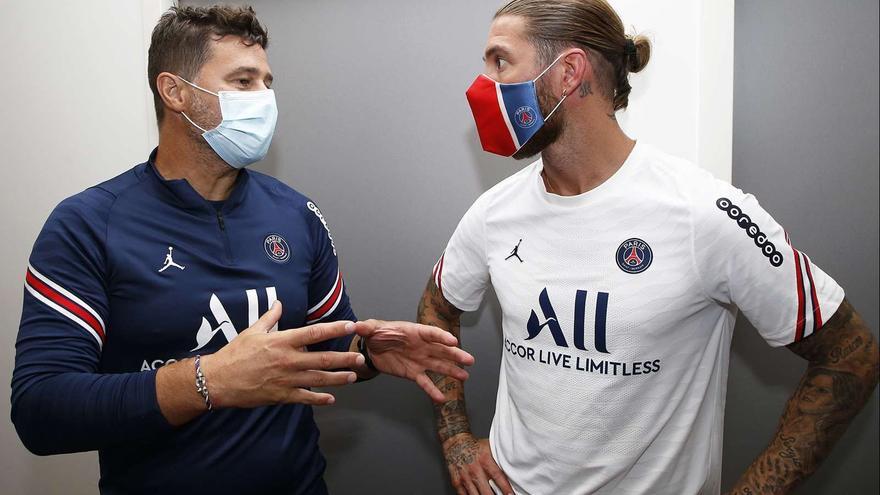 Sergio Ramos wants to return to the playing fields and he is not willing to continue seeing everything from the sidelines. The camero's desire to feel like a footballer again is such that even he would be willing to risk his physique, now that he is facing the final stretch of his recovery. An attitude that, according to 'L'Équipe', is not liking anything in the medical 'staff' of the PSG.
Some discomfort in the calf is preventing him from exercising with the rest of his colleagues in recent weeks and, according to the French newspaper, doctors consider that it is not in any condition to be available again for Pochettino, clearly advising against his return to the competition.
According to the information, Sergio Ramos would be filtering in Spain his full recovery in order to cut deadlines and thus force his returnHence, in the last hours there is such a disparity of conclusions regarding the recovery of the camero. While in 'Marca' and in 'Le Parisien' they had a couple of days ago that it could even debut this Friday, today it seems that reality is different.
The Parisian rotary no longer only does not believe that he will return to Angers, but he has a return date of October 29 against Lille at the earliest. 'LÉquipe', however, is not so optimistic and does not see a possible near return. Meanwhile, there is no medical statement that details the current situation of Sergio Ramos.
The only thing we know is that he is still unable to exercise at the same pace as the rest of his teammates, that there are no recovery periods and, above all, that he has not yet managed to make his debut since signing for PSG.