PSG and Chelsea reach the semifinals of the Champions League and await rival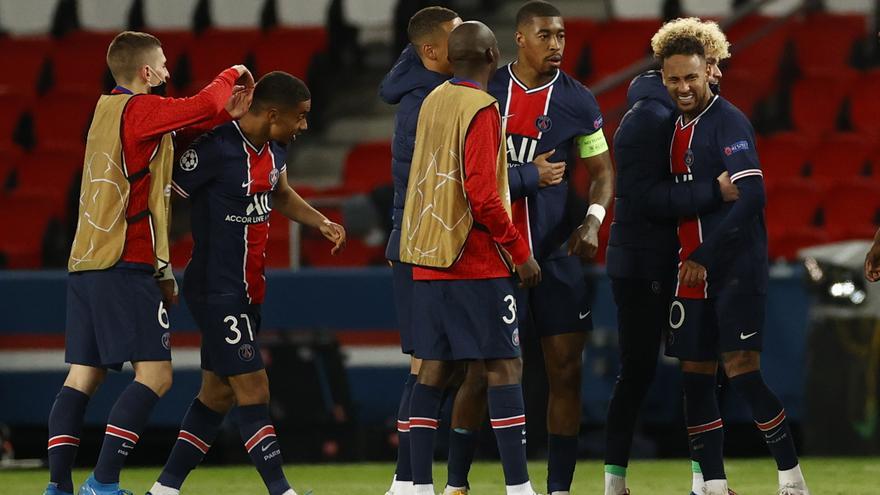 The Paris Saint-Germain and the Chelsea they reached the semifinals of the Champions League despite losing their respective games to him Bayern Munich and the Port in their own fiefdoms, thanks to their away victories in the first leg.
PSG claimed last season's revenge and eliminated Bayern, current champion of the Champions, despite losing this Tuesday (0-1) in the second leg of the quarterfinals, a true ode to football for occasions, emotion and beauty.
Mauricio Pochettino's team, who has been on the French bench for four months, already has its first great success reaching the penultimate round before the final in the competition competition. It was not necessary to win at PSG, which earned him 2-3 in Munich without speculating on its advantage. The duel was extremely attractive and allows the Gauls to be in the 'semis' for the second consecutive season.
Chelsea, meanwhile, certified their return among the best in the Champions League without problems after qualify for the semi-finals seven years later after disembark to Porto, with whom he lost the return match 0-1, although he conceded Taremi's goal already in the 93rd minute and without having gone through great difficulties.
The 2013-2014 season was the last of the maximum continental competition that saw the London team in the penultimate round, which had lost part of the prominence they had come to have and which had led them to be crowned champion in 2012. In that last appearance, Atlético left him out of the final and now it could be Real Madrid that frustrates his intentions, as long as Zinedine Zidane's men avoid an English semi-final by eliminating Liverpool.
For Thomas Tuchel's team a correct match and without excessive shine was enough as in the first leg of a week ago also held at the Ramón Sánchez-Pizjuán to enforce the optimal 0-2 that he had as loot and that he was never really threatened by his rival, less ambitious than the duel required, but that at the less consoled himself with victory.