PSA injects 1 billion in its Spanish plants for the electric car | Economy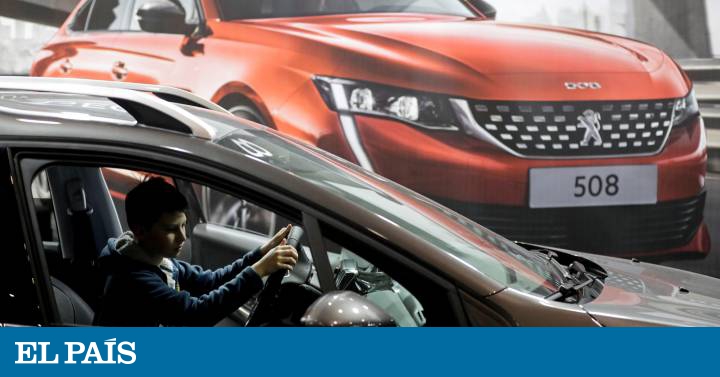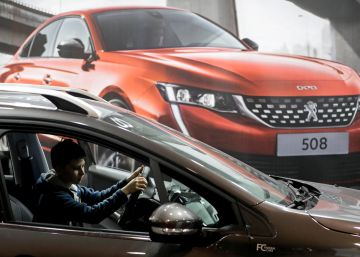 The three Spanish factories of PSA, the French group that owns the Peugeot, Citroën, Opel and DS brands, have received 1,000 million euros in investments to assume the new production platforms and enter the strategy for electric vehicles of the group. Company sources say that the Vigo plant has received about 660 million euros to undertake these investments, for about 250 million euros that of Figueruelas (Zaragoza) and another 144 million euros in Madrid.
This Wednesday the director of the unit of low-emission vehicles of PSA, Alexandre Guignard, has assured that the group is prepared to meet the requirements of carbon dioxide emissions of the European Union by 2020 and thus avoid the sanctions. To achieve this, the automotive sector has to get an average of 95 grams of CO2 per kilometer traveled by each car it sells. PSA contemplates that to achieve that objective, it will be enough to sell 7% of electrified vehicles, either only from batteries or hybrids.
"We will guarantee full compliance with CO2 and we do not do it only for fines, but for ethical and environmental commitment," said Guignard, who has argued that the group expects to have a total of 23 electrified vehicles in 2021 (there are now nine ) while in 2025 these conditions will be fulfilled by the entire range.
"We are going to take advantage of the flexibility we have," said Guignard, who has defended the strategy of the French group, which is in covnersations to merge with FCA, the group in which Fiat and Chrysler are integrated. The group has prepared the three Spanish plants, out of a total of twelve European ones, to assemble cars with platforms in which it is possible to combine electric and combustion engine engines, so that factories can adapt to market demands.
The PSA Group has a workforce of 14,000 people in the three factories it has in Spain, after increasing it by 1,100 people with the allocation of new vehicles, which has also led to the entry of electrified vehicles.
. (tagsToTranslate) psa (t) inject (t) 1,000 million (t) Spanish plant (t) (t) Spanish (t) electric car (t) (t) group (t) owner (t) peugeot (t) citroën (t) ensure (t) meet (t) limit (t) issue (t) pay (t) penalty



Source link