Protocol of the Christmas Lottery Draw 2020 with Covid measures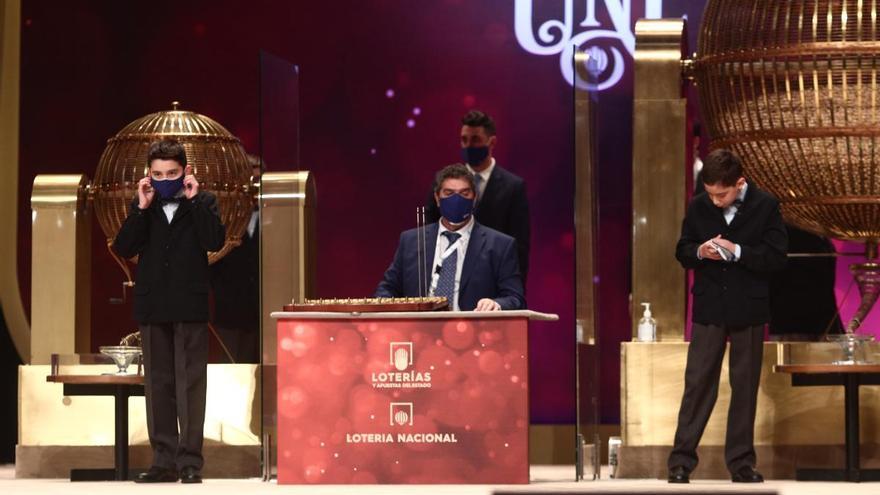 He Extraordinary Draw of the Christmas Lottery 2020 has a protocol of health security and prevention measures against Covid-19, which establishes the performance of antigen tests, the maintenance of the safety distance, and the use of screens and masks, among other measures.
"It will be the draw with the greatest health security measures in its history and without the usual presence of the public," announced the State Lottery and Gambling Society (SELAE), which recalled that this protocol is the result of "months" work, together with the Teatro Real and the Residence-Boarding School of San Ildefonso of the Madrid City Council.
The objective of these institutions is for the aforementioned protocol to ensure the well-being of girls and boys of the Residence of San Ildefonso of the Madrid City Council, of the Lottery and media workers who are present this December 22 at the Teatro Real.
Among the provisions agreed upon by the three institutions are "the strict security measures that will take place on stage" such as the antigen testing of all girls and boys and workers who remain on stage.
Likewise, the space between the drums has been increased, to guarantee the required safety distance; and the boys and girls and the rest of the participants have come with a mandatory mask, and only those boys and girls who sing the prize and number balls have been without it at the time of their intervention, and have maintained a safety distance of 2 meters between their positions.
It has also been placed a safety screen for the draw professionals; and the presidential table will have four members (instead of the usual five), to comply with the safety distance, according to SELAE.
Finally this year the draw has been carried out without public attendance and the capacity of the media has been reduced by 50%For this, the video and audio signal of the draw, as well as the photographs, will be provided free of charge.