Proposes promoting the use of bicycles and scooters on Campus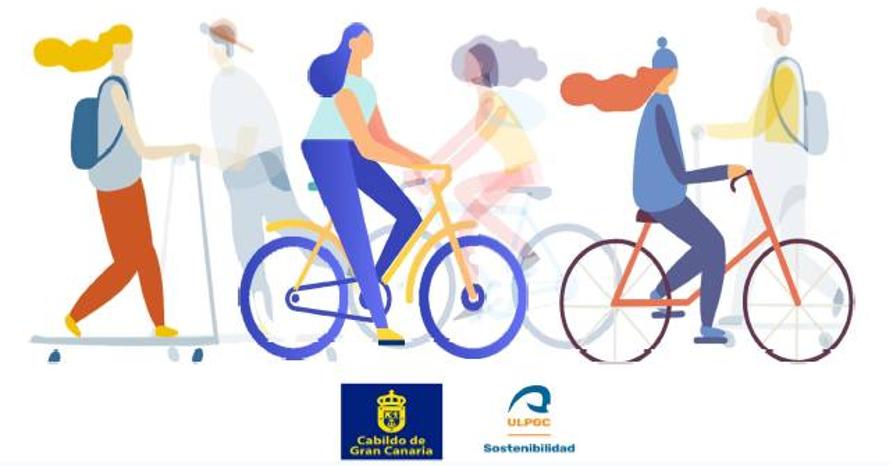 Mobility
The ULPGC has developed a participatory process between January and June to gather ideas from the university community
The University of Las Palmas de Gran Canaria (ULPGC), after a participatory process to prepare the
Mobility Plan at the Tafira Campushas proposed to its educational community to encourage the use of bicycles and electric scooters in internal displacements.
The
objective of the plan, as reported by the university institution in a statement, is
Yoimplant and encourage System of
sustainable mobility related to the use of private vehicles, the promotion of public transport and personal mobility systems, such as scooters and electric bicycles.
The university community has thus proposed dissuasive measures for the use of private vehicles,
penalizing especially those used by only one person, with control over the number of parking spaces, the
creation of car parks outside the Campus that function as interchanges «and favoring high occupancy vehicles in which three or more people travel».
"The process has generated great interest in personal mobility systems, to
save the breakup of the spaces within the Campus and the distances between centers and facilities, for which it is proposed to facilitate the
use of bicycles, electric bicycles and electric scooters through a system of loans with reduced rates and the provision of recharging points in different areas of the Campus«, the ULPGC has highlighted.
To motivate these systems, it is also proposed the conditioning of the
shoulders, so as to optimize the incorporation of these vehicles, as well as the creation of
bike or bike-scooter lanesand also toilet spaces for users.
With regard to public transport, there is an emphasis on the need to increase its frequency,
create new stops that are more appropriate to the travel needs of users and extend schedules and routes.
Finally, the participatory process has also devoted part of its attention to the
pedestrian spacesof which users believe it is necessary to do them
"more kind"improving the quality of the living areas and their safety, with more green spaces, wider sidewalks, more lighting and more pedestrian crossings.
"It is also proposed to rehabilitate the environment of the
old media library and recover the Salvago path (an accessible hiking route) and the Guiniguada cornice walk", adds the educational institution.
This participatory process began in January with a survey of the university community about their
mobility habitsand between March and April there have been informative meetings and work sessions, in which the community has had the opportunity to learn about the
Campus Zero Emissions project.