Promoters speak: "If no action is taken, festivals will disappear" | Blog Miss Festivals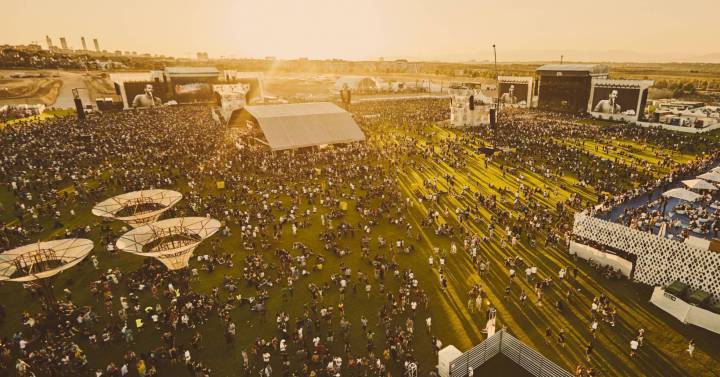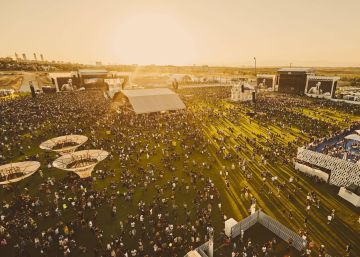 What will happen to festivals? Will they be postponed? Will we step on one again this year? Unanswered questions, like cancellations, accumulate in the minds of those responsible for these events and in the homes of the hundreds of thousands of people who have a purchased ticket. Therefore, to shed a little more light, representatives of Mad Cool Festival, Río Babel, SanSan Festival, Medusa Sunbeach Festival and Sharemusic! They have come together to voice their concerns about the situation causing the coronavirus crisis in the festival industry. They did it this Wednesday during the Music Fest Meeting, an online initiative of PlayPlan, IDASFEST and Enterticket that aims to be the loudspeaker of the live music sector.
The talk between the promoters of large-format events, Germán Quimasó (Río Babel / SanSan Festival), Javier Arnáiz (Mad Cool Festival), Andreu Piqueras (Medusa Sunbeach Festival) and Hugo Albornoz (Sharemusic!), Has served to show their discontent "in the absence of administration measures". Needs and claims that many Spanish festivals have manifested in recent weeks in the face of a de-escalation that, for some, may be slower than expected.
The four officials have described this moment as a "dramatic situation" that affects everyone and have demanded more measures from the Government. Arnáiz, director of Mad Cool Festival, highlights that "all European festivals have an advantage over us, they have already reacted and have taken measures. In Spain we are defenseless and, if we continue like this, we will be the country without festivals ", focusing on the importance of taking" concrete and exceptional measures so that the music entertainment sector is not left behind ".
Everyone agrees that the worst thing about their day to day as promoters is the uncertainty caused by the fact that they cannot work with clear dates. Quimasó assures that he gets up every morning without knowing very well what to do: "we play at being pythonians, we don't know anything and that is killing us all." In fact, he has postponed Rio Babel once and does not know if he will have to do it a second time. In turn, Arnáiz affirms that the Mad Cool will almost certainly not be able to be held on the scheduled dates and that they are working to postpone the festival later this year, "somewhat improbable", or directly move it to 2021, "most likely make it happen. "
Piqueras, from the Medusa Beach Festival, has also expressed his discomfort by showing that "right now I feel that we have been put on the back burner, that they are mistreating culture and that, in addition, festivals are not seeing us as culture." Albornoz insists that "at this moment the disappearance of a part of the culture is real if the Government does not take measures regarding this." In line with this, Quimasó recalls that if the festivals disappear, a lot of industry is destroyed and that a domino effect could be generated with all the companies that provide services: "There are small cities that live off the events they organize."
What measures can help to restructure the sector?
The four promoters are clear about their proposals to save the situation: the cancellation of events due to force majeure and, they assure, the flexibility of the deadlines for the return of tickets: "all festivals are now in the same position", declares Piqueras, "We need guidelines, we expect a government no to be able to work with artists for 2021." "We want to return the amounts of the tickets, but we need a sufficient period of time to be able to work and that this return is comfortable for everyone," they claim from Mad Cool. In this sense, Quimasó insists that it is an exceptional situation and that nobody had foreseen it: "insurance does not cover us and we cannot hold the event, we need a margin to return the money."
With regard to the necessary reconversion for holding events from now on, the four speakers explain that the most important thing is that security, both physical and legal, prevail. Arnáiz gives an example of the transformation that the world underwent after the attacks in New York: "Everything indicates that something similar will happen to what happened with the fall of the Twin Towers and the subsequent change in the operation of airports." Hence, the director of Mad Cool affirms that, since new security measures will have to be taken, he expects the government to implement them "with common sense and coherence."