Programming highlights: double premiere on Telecinco in front of the new chapter of 'Inocentes'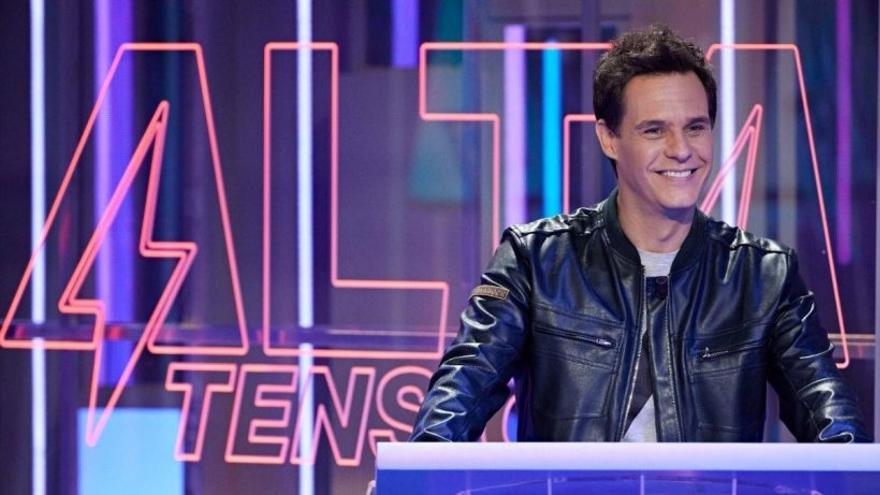 Tonight, starting at 10:45 p.m., Antenna 3 premieres a new chapter of 'Innocents'. When Han realizes that things are not going to get better, he takes a bold step not to lose Inci. Meanwhile, Safiye confronts her father, leading to harsh consequences.
Telecinco will start the week with a double premiere. At 10:00 p.m., Christian Galvez will receive four contestants in 'High voltage', your new contest. Later, at 11:00 pm, the channel will kick off the series' Doc. The life of Andrea Fanti, head of Internal Medicine, takes a radical turn when the father of a deceased patient in his unit shoots him in the head. The doctor manages to survive the shooting, but loses the memory of the last 12 years of his life. When she wakes up from her coma, Andrea barely recognizes her colleagues, her family, and the man she had become.
Cuatro, meanwhile, premieres a new installment of 'The Devil's Clocks' starting at 11:30 p.m. Despite the fact that Aurelio has managed to escape, the operation has been a success and Marco can finally return home a hero. But things are not going to be so easy with the narco on the loose. A new home and a new identity await the mechanic, although he has one last plan.
TVE will bet on Spanish cinema from 10:35 pm with the broadcast of '70 binladens'. Raquel is a woman with a complicated personal situation that leads her to need to get the succulent figure of 35,000 euros in 24 hours, known colloquially as 70 binladens. Your last hope is a bank loan. The emergence of two robbers when he is about to close the transaction complicates his situation even more, but Raquel knows that she has no other option than to get out of there with the money, at whatever price.
laSexta He will also bet on the seventh art from 10:30 p.m. with 'Counterintelligent Agent'. MI6's number one killer has a brother. Unfortunately for him, he is an English football hooligan, from the town of Grimsby. Nobby has everything a poor man from the English fishing town Grimsby could want: nine children and the most attractive girlfriend in the north of England. He only yearns for one thing in his life, and it is his little brother, Sebastian. After being adopted as children by different families, Nobby has spent 28 years looking for him. After discovering its location, Nobby decides to meet with his brother.