Profile: Pilar Bardem, winner of a Goya and member of a saga of filmmakers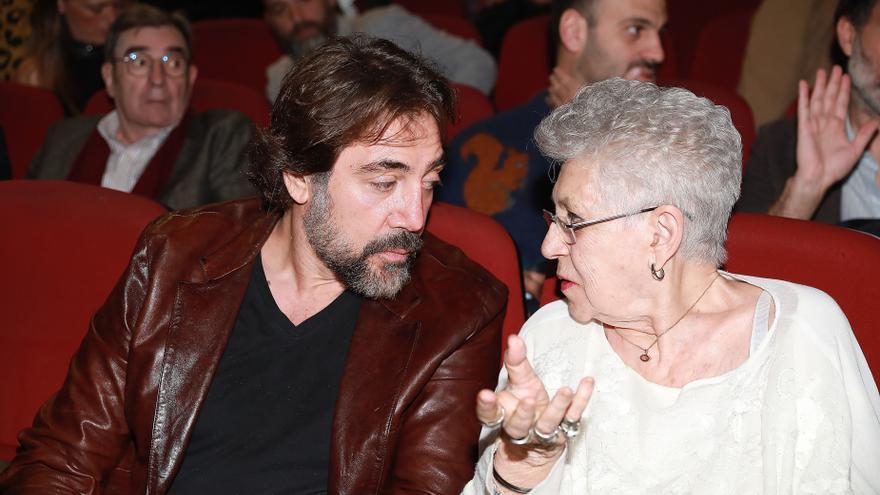 Pilar Bardem, winner of a Goya Best Supporting Actress for her role in 'No one will talk about us when we're dead', has passed away this Saturday At the Ruber clinic in Madrid at the age of 82, she was one of the most recognized interpreters of Spanish cinema, with more than six decades of career.
Pilar Bardem Muñoz, member of a family of actors and film directors; sister of Juan Antonio Bardem and mother of Carlos, Mónica and Oscar winner Javier Bardemn, was born on March 14, 1939 in Seville.
He studied medicine that he dropped out to start acting career in the early 1970s, with small roles in theater, movie theater, television and zarzuela.
Throughout his career he participated in 81 films, 43 plays and 31 television series.
It is in the world of cinema where he was most successful. Debuted with 'The world goes on' (1964), by Fernando Fernán Gómez, and he also shot films such as 'The Iberian' (1971) by Pedro Masó, the "Tremulous meat" (1997) by Pedro Almodovar or the film by Agustín Díaz Yanes "No one will talk about us when we have died" (1995), for which he received the Goya for best supporting actress.
His last film appearances were in 'A world for Julius' (2008), the adaptation of Knister's children's book-saga 'Kika Superbruja' (2009), 'Life begins today' (2010) and 'The gypsy king' (2015).
In theater he stood out for his representation of Aristophanes's 'Lysistrata' at the Mérida Theater (1991), 'Carnival Tuesday' (1995) or 'Suspicion' (2007).
For television, she played Dolores Ávila in an episode of the series of TVE 'The footprint of crime', also collaborated in series such as 'Ketty does not stop' (1997), 'Open 24 hours' (2000) or 'Loving in scrambled times' (2005).
She was president of the AISGE, Association of Artists, Interpreters, Management Society, created to protect the intellectual property of the audiovisual sector.
In 2008 he received the Gold Medal for Merit to the Fine Arts.
In addition to numerous tributes throughout his life, including those of the Andalusian Film Writers Association (1998), the Vitoria International Film Festival (2003) or the 'Heart of gold', a statuette created by the artist Ángel Aragonés in honor of his career.
She also has other awards such as the award for best actress at the Valladolid Film Festival for her role as María Zambrano in 'María querida' (2004), the Lorenzo Luzuriaga del Corral de Comedias de Almagro award (2006) and the award of the San Sebastián Film and Human Rights Festival (2007).
The books appeared on his life, profession and left-wing ideology 'The commitment to coherence' (2002) and 'La Bardem: My memories' (2005).
In the 2004 European Parliament Elections, he stood on the list of United Left (IU) and he actively participated in the presentation of the training to the 2007 elections in the Belmez (Córdoba) town hall.
The actress suffered from serious respiratory problems since 2013 when she was admitted for a serious insufficiency in the Ruber International Hospital from Madrid, after arriving from Mexico.