Profile of today's stage of the Giro: Giovinazzo – Vieste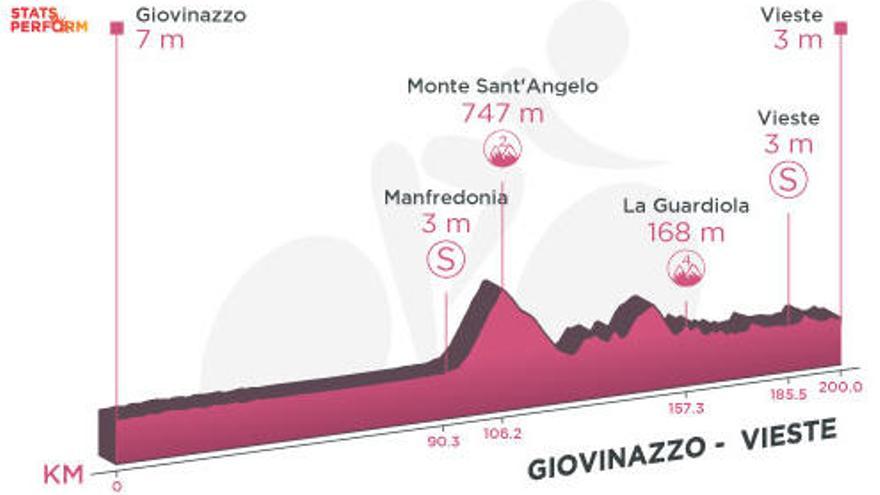 The eighth stage of Turn will be played without leaving the Adriatic coast between Giovinazzo and Vieste with a tour of 200 kilometers of mixed profile, a flat first part and a wavy second part that can invite adventure. (You can follow the direct here).
From Giovinazzo to Manfredonia, the race continues along straight roads attached to the sea. Afterwards, from km 90 on, the altimetry changes notably, you have to climb Monte Sant'Angelo (2nd, 9.6 km at 6.1 percent) and the slides dotted with countless curves will follow up to Vieste.
The final 14.5 km circuit has a first part of the demanding stretch of Via Saragat of approximately 1 km, with a long stretch of about 15-17% where decisive attacks can occur.
After the blowout he goes to a long flat slope to descend to the coast and travel the last two flat kms to the finish line. Final stretch of 1000 m on asphalt (width 7.5 m).
Montana:
Monte Sant'Angelo (2nd, 9.6 kms at 6.1 percent)
Cota La Guardiola (4th)
Departure: 11.25
Expected arrival: 4.30 p.m.