Profile of today's stage of the Giro: Alcamo – Agrigento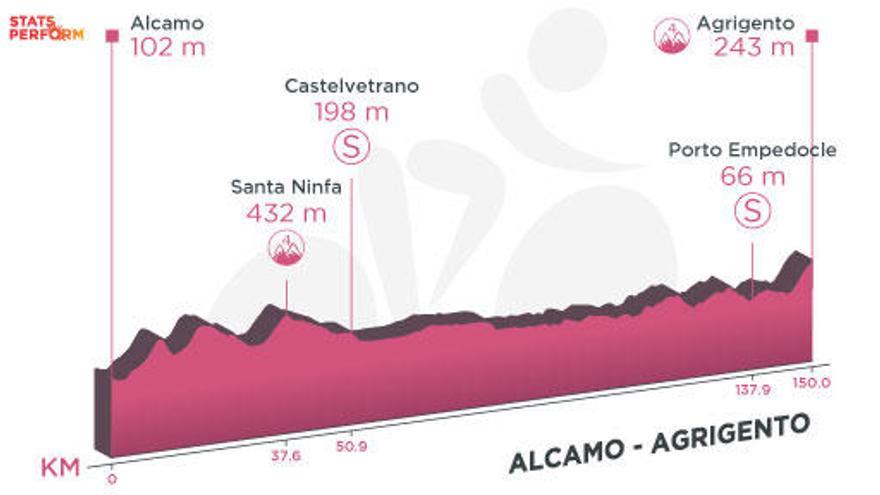 The second stage of the 2020 Giro d'Italia will be played this Sunday, always on the island of Sicily, on a 149-kilometer undulating route between Alcamo and Agrigento. The final section presents a climb with slopes of 5% that will touch 9% in the final 2.5 kilometers.
On the first day of the competition, the Italian Filippo Ganna (Ineos) which opened the 103rd edition of the Giro d'Italia, 15.1 kilometers long between Monreale and Palermo, on the southern island of Sicily, and donned the pink shirt.