Profile of today's stage of the 2020 Giro d'Italia: Matera – Brindisi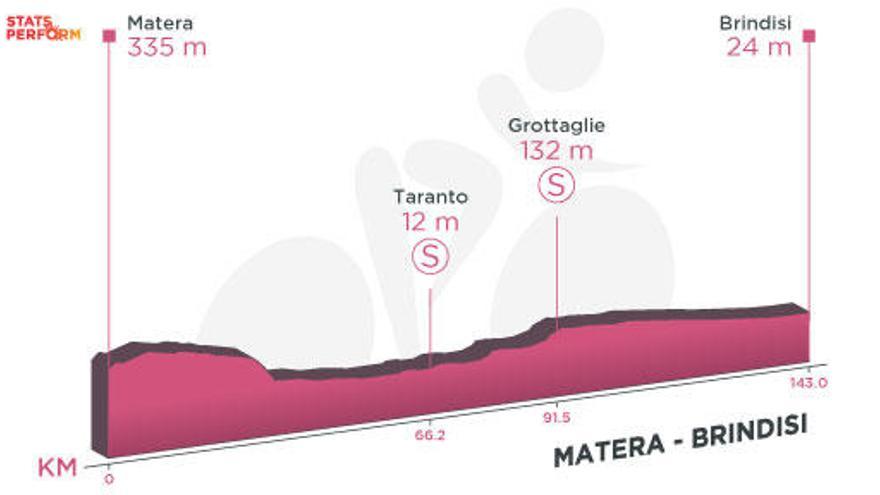 The seventh stage of Turn that will be held this Friday, between Matera and Brindisi, of 143 kilometers, is a opportunity for sprinters on a course that does not represent difficulty some, so the duel between the French Arnaud Demare and the Slovak Peter Sagan can be replayed. You can follow live here.
In the absence of mountain difficulties, the day offers as the only incentives are intermediate sprints from Taranto (km 66) and Grottagli (km 91), where some will fight for the bonus seconds.
However, faced with a presumably high cruising speed, it will not hurt to pay attention to the usual obstacles on the road, such as roundabouts, traffic islands, pedestrian areas, pavements, potholes …
In the last 30 km, the route is characterized by fast roads, mostly straight, and already inside Brindisi the chained curves will demand attention before facing the long finish straight, to which the sprinters are called. He duel between bullet-men is served.