Profile of today's stage of the 2020 Giro d'Italia: Catania – Villafranca Tirrena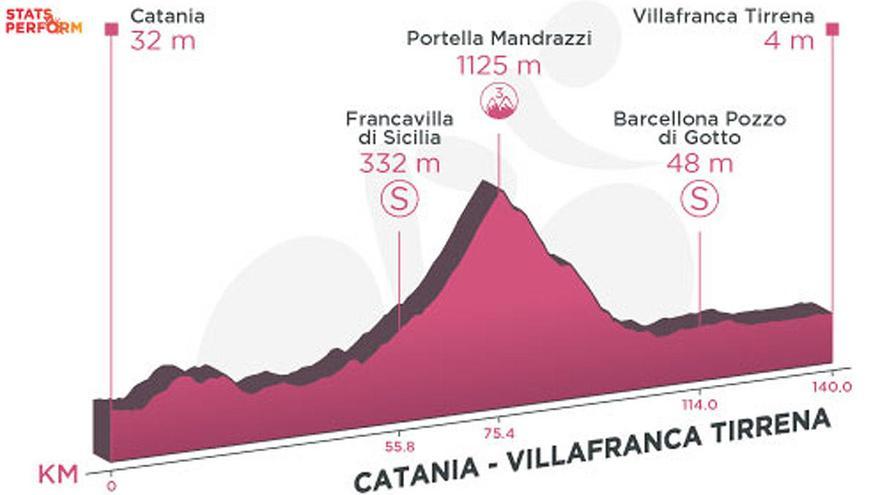 The fourth stage of Italy spin, of only 140 kilometers between Catania and Villafranca Tirrena It is marked by a flat route that is interrupted in its middle by the presence of the ascent to Portella Mandrazzi, a place conducive to leaks.
From Catania to the gates of Taormina the peloton is going to find wide roads, but full of curves, with some straight sections, although they are substantially flat in altitude.
Once the coast is left, the long climb of Portella Mandrazzi will come, 23 kilometers with slopes of around 4% on average which, followed by a very long descent, leads to the north coast of the island.
The last 40 km are on fairly wide and flat roads and few changes of direction.
The end may contain some surprises, since 2 kilometers from the finish line the race connects to the coast through a slightly downhill road with a couple of medium width curves to take risks.
About 850 meters from the finish line, you enter the last corner to the left that leads to the long final straight.