Prize for the best photographs of the Canary Islands of young people on gender equality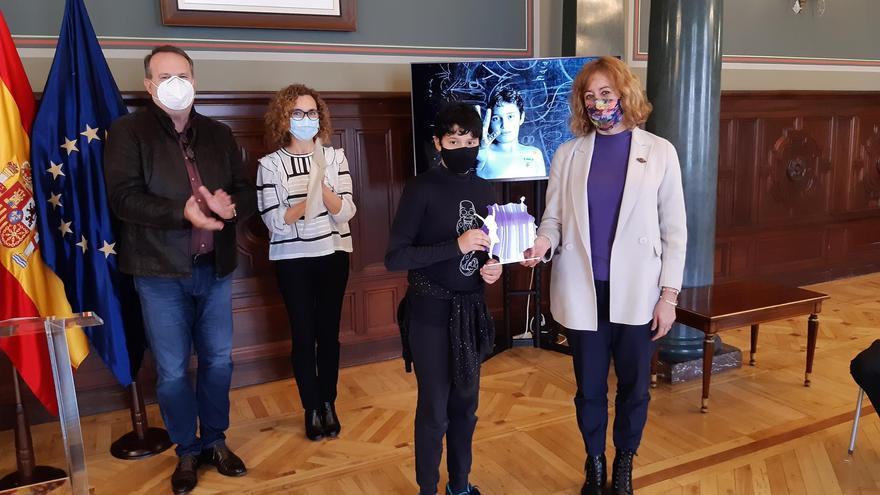 The subdelegate of the Government in Las Palmas, Teresa mayans, today presented the award for Gran canaria of I Photographic Contest of the Canary Islands "Portrays gender equality", convened by the Government Delegation on the occasion of 8M, International Women's Day.
In a ceremony at the Government Delegation in Las Palmas de Gran Canaria, Teresa Mayans wanted to thank the students of Compulsory Secondary Education (ESO), High School and Vocational Training of the Archipelago who participated in this contest for their contributions, "a Awareness initiative that has invited the youth community of the Canary Islands to capture equality through the photographic image ".
"The involvement and participation of the youngest is necessary. If we manage to educate in equality today, we will be collaborating with a future free of Gender Violence, in which equal opportunities between women and men are real and effective in its fullness ", affirms the subdelegate of the Government in Las Palmas.
"We know that the pandemic has disrupted our lives and has conditioned the way in which, from the beginning Feminist movement, we demand equality on the occasion of 8M. But this contest is a very good example that there are a thousand and one ways to make our fight to progress in women's rights effective, especially from the awareness of the new generations, of the youngest, who have to live in a more egalitarian society ", he adds.
In this sense, Teresa Mayans emphasizes that "education, knowledge, individual and collective commitment, prevention and awareness are the best instruments we have to achieve real and effective equality between women and men."
Equality, through the photographic objective of young Canaries
In the I Photographic Contest of the Canary Islands Portrays gender equality, the following photographic proposals have been awarded:
Gran canaria: "More than words", photograph of Manuel, student of the IES Santiago Santana Díaz de Arucas.
Tenerife: "A small step", photograph of Eduardo, student of IES Agustín de Betancourt in Puerto de la Cruz.
Lanzarote: "We comb our hair", photograph by Jean Carlo, from IES Blas Cabrera Felipe de Arrecife.
Fuerteventura: "We Can Do It", photograph by María Leticia, from IES Puerto del Rosario.