Private hospitals provide ERTE for 28,000 employees due to the Covid-19 crisis | Companies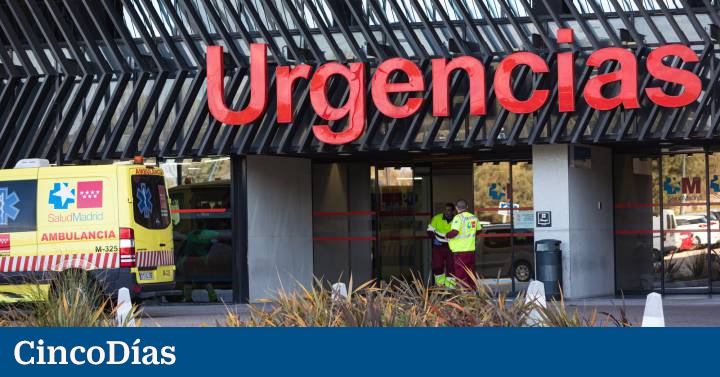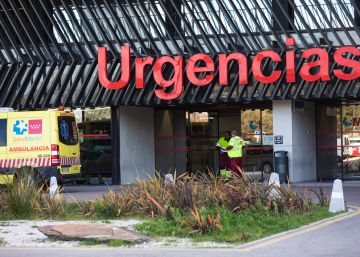 The private health sector is beginning to temporarily dispense with its professionals who are not currently working directly in the fight against the coronavirus. The employer estimates that only in centers with hospitalization of patients, those affected could be 28,000 employees through ERTE (temporary employment regulation file) but if other clinics are added together the figures can skyrocket, in data advanced to Five days. The stop of external consultations demanded by the autonomous communities and the confinement of a large part of the population, cause that activity not linked to the health crisis has been drastically reduced.
"We have a clear order from each of the ministries in which we have been asked to deprogram all activities in centers that are not urgent or preferential or for the care of patients with coronavirus. This has meant a drop in activity, which mainly comes from health insurance, above 80% ", he explains Carlos Rus, president of the ASPE employers (Spanish Private Health Alliance), which groups 80% of the sector. More than 70% of the habitual activity of these centers comes from health policies. "Between this deprogramming and the drop in activity due to the confinement of citizens, it is assuming that many centers do not have income economically," he adds.
In addition, it is the circumstance that the private hospitals that attend the coronavirus crisis, either through private policies or because the public health has referred patients, are not billing. "In the case of the patients we are treating for coronavirus, it has not even occurred to us to talk about cost or payments," says Rus.
For this employer, belonging to CEOE, there is risk of bankruptcy of 325 centers if there is no labor reorganization. The sector grouped in ASPE has 380 hospital centers with hospitalization, the most active in the fight against coronavirus, in which companies calculate an inactive workforce of approximately 28,200 professionals. For these companies, it implies a cost of 55 million euros each month.
From the employers' association, it is recalled that the private centers keep all the necessary resources active to fight against Covid-19 disease, attending to more than 3,000 patients infected so far and that, in no case are they personnel necessary to care for these infections. . In fact, Carlos Rus indicates that being a temporary regulation, if necessary due to the health crisis, companies would reinstate the necessary employees.
These are administrative staff or professionals currently without urgent activity, such as physical therapists or aesthetic medicine, for example. This number of employees affected by inactivity in hospitals is made up of 2,800 doctors, 5,000 nurses and 20,400 other professionals.
Although the number of those affected could be higher, since there are another 900 centers without hospitalization and without being linked to the fight against the coronavirus, of which 94% have less than 50 workers and up to 40% have less than 10 employees , according to ASPE. "There are small centers without hospitalization of patients who are going to have serious financial problems in a month and others of a larger size that may be able to endure a little longer, but who in one or three months are going to have significant financial problems too," says Rus.
The employer's president explains that there has been a conversation with the Government to explain the problem, taking into account that since the promulgation of the state of alarm, the department of Salvador Illa it can intervene in the private sector as a single health command. "We made a consultation with the Ministry of Health if by the decree of state of alarm there was any labor limitation to these centers and they clarified to us that no. There is no exceptional work for this sector, "says Rus.
In fact, from ASPE it is explained that the temporary regulation of employment has already begun in some companies, without impediment from the Labor Inspection. "We are finding that there is no homogeneous performance. Canary or Catalonia ERTEs are getting ahead without big problems and there are communities where they are putting more problems. But you cannot, without taking into account the specific circumstances of each company, try to decide whether a sector or a company can do an ERTE ".
In ASPE they assure that before opening the ERTE route, they have spoken with the templates and union representatives to use different formulas such as vacations, breaks or even advance bills. "But it has been the company committees themselves in many cases that have asked for ERTE to be carried out because the professionals want to continue having their vacations at the times when they usually enjoy them."